Carbon Capture And Storage Technology Faces Uncertain Future After Feds Pull Plug On $1.7B FutureGen Facility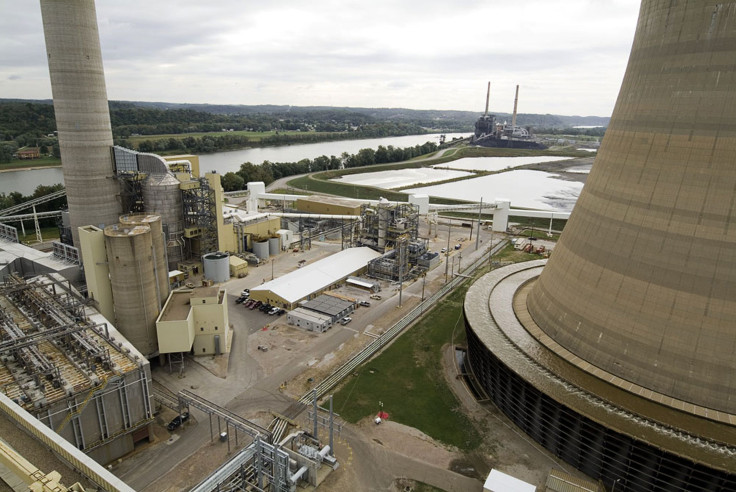 A decade ago, FutureGen, a planned "clean coal" plant in Illinois that aimed to capture its carbon dioxide and pipe the emissions deep underground, held a lot of promise. It hit some early hurdles, but the Obama administration earmarked more than $1 billion in stimulus funding to revive the plant in the hopes it would inspire other projects and reduce the nation's greenhouse gas pollution.
This week, however, Obama's Energy Department pulled the plug on FutureGen, casting uncertainty on a fledgling industry that's been plagued with massive cost overruns and lengthy delays.
Energy officials say that amid a barrage of environmental lawsuits and complex technological problems, the FutureGen facility was unlikely to be completed before federal funding expires in September. "In order to best protect taxpayer interests, the [department] has initiated a structured closeout of federal support for the project that will help maximize the value of investments to date while minimizing ongoing risks and further costs," Bill Gibbons, a department spokesman, said in a statement. The government has spent about $200 million of the stimulus funding to date.
Climate experts say that in a low-carbon future, fossil fuel-burning power plants will have to be equipped with carbon capture and storage (CCS) systems or risk getting shut down. But without FutureGen, the U.S. now only has two commercial-scale power plant projects in the works.
"We're not doing what we need to do to address climate change," Howard Herzog, a senior research engineer at the MIT Energy Initiative, said. "It takes a long time to do it, and we're already behind."
Southern Company's Kemper County plant in Mississippi will turn coal into synthetic natural gas, which will then be burned to generate electricity and heat. The facility will capture about two-thirds of related carbon emissions and use the gas to stimulate oil wells in neighboring fields. The project's estimated costs have soared from $2.2 billion in 2004 to more than $6 billion today, mostly owing to years of delays in bringing the plant online. The 560-megawatt facility isn't expected to start up until mid-2016.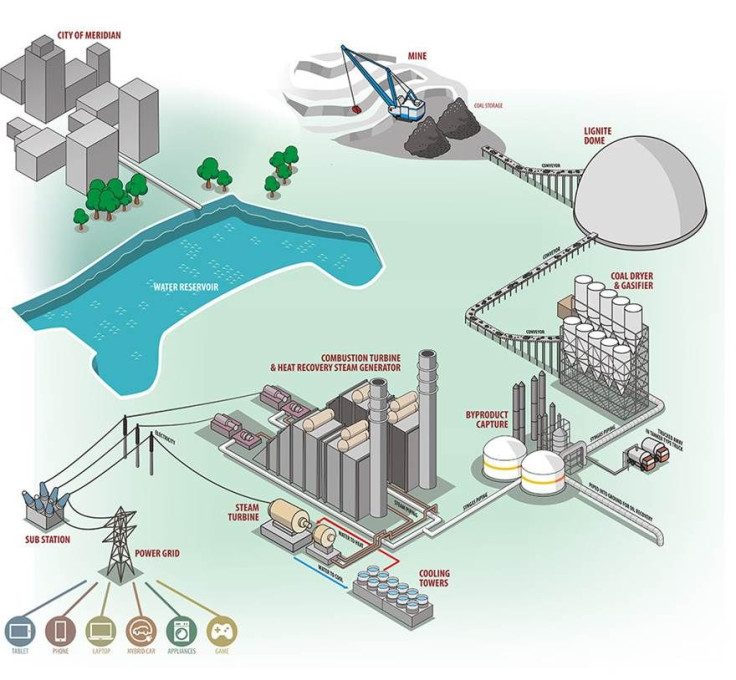 The second facility, Summit Power Group's Texas Clean Energy Project, will also turn coal into synthetic gas and could capture up to 90 percent of carbon emissions, which will be used to produce fertilizer and in oil production. The $3.5 billion project, which includes Chinese partners, is expected to come online in 2019.
Globally, only one full-scale CCS power plant is up and running. Canada's $1.4 billion Boundary Dam facility in Saskatchewan province was formally commissioned last fall. Two projects are underway in the U.K., but other large initiatives, including a handful in the U.S., have since been scrapped or postponed.
Herzog said the existing projects will likely be the last of their kind, at least in the near term. "The urgency to cut carbon emissions [from fossil fuels] has gone away," he said. "We don't have government policies pushing for it anymore, and we don't have the policy that will incentivize these projects in a free market -- either a price on carbon or emissions standards."
Herzog runs MIT's CCS Project Database, which keeps tabs on all carbon-capture projects worldwide. He expects the database "is going to become pretty sparse" in a few years. "I'm not so much worried about it from the CCS point of view. I'm more upset about it from a climate point of view," he said.
Climate scientists agree that industrialized nations must slash their greenhouse gas emissions to 80 percent below 2000 levels by midcentury in order to slow the rate of global warming, the effects of which include rising sea levels, more frequent and severe storms and enduring droughts.
But experts are divided over the role that CCS should play in meeting that ambitious target. Similar to Herzog, the International Energy Agency, a Paris-based energy watchdog, calls deployment of CCS "essential," given that countries are expected to keep burning coal, natural gas and oil for decades. "CCS is the only known technology that will enable us to continue to use fossil fuels and also decarbonize the energy sector," Maria van der Hoeven, the agency's executive director, said.
But other observers argue that the world should instead invest its time and money into deploying zero-carbon energy sources such as solar and wind power and battery storage. Rather than throw fossil fuels a lifeline, they argue, nations and industries should shift away from carbon-based energy sources entirely.
Steve Frenkel said he supports a mixed approach. He argued that countries today should devote most of their resources to scaling up cleaner alternatives and, in the meantime, support smaller-scale, lower-budget research and development activities for CCS.
"In the short to medium term, there are much more affordable, reliable and less risky options -- like renewable energy and energy efficiency -- that are really more deserving of our immediate investment than CCS, which has not been demonstrated to be economic yet," said Frenkel, an energy policy expert and the Midwest director of the Union of Concerned Scientists in Chicago.
"To the degree that fossil fuels will play a role long-term, we absolutely need to find a way to address the carbon pollution that those sources emit," he said. "But we really ought to be doubling down on our commitment to clean energy sources that don't have carbon as a pollutant in the first place."
FOR FREE to continue reading
✔️ Unlock the full content of International Business Times UK for free
offer available for a limited time only
✔️ Easily manage your Newsletters subscriptions and save your favourite articles
✔️ No payment method required
Already have an account? Log in
© Copyright IBTimes 2023. All rights reserved.