CDC Requires Fewer COVID Vaccinations On Cruise Ships, Despite Latest Virus Outbreaks
The Centers for Disease Control and Prevention has lowered the vaccination threshold status for cruise ships to 90% from 95%, despite a number of cruise ships reporting COVID outbreaks recently.
CDC spokesperson Tom Skinner told USA Today in an email, "CDC has reevaluated and lowered the cruise ship vaccination status thresholds from 95% of passengers to 90% of passengers under the COVID-19 Program for Cruise Ships."
Previously, ships needed to maintain a 95% vaccination status for passengers and crew to be considered a "highly vaccinated" cruise, which has now been lowered to 90%. "Highly vaccinated" status is determined when passengers and crew are fully vaccinated against COVID-19.
According to Skinner, the change in CDC recommendation was based on modeling data and existing COVID-19 data.
He told the news outlet, "Getting vaccinated is the best way to slow the spread of COVID-19, and CDC continues to recommend that passengers and crew are up to date with their COVID-19 vaccines before cruise travel."
Cruise ships are not mandated by the CDC to require vaccinations, but many have opted into its COVID-19 program, which shares the vaccination status of a ship as well as the number of cases of the virus onboard in the agency's cruise ship status tracker.
The CDC eased all travel restrictions for cruise ship travel back in late March, no longer citing any risks to sailing on its advisory list, which currently tracks about 235 nations' COVID situations. The update from the CDC came after it warned Americans for more than two years about the risks of traveling on cruise ships, which were once seen as "superspreaders" during the height of the pandemic.
The new reduced vaccination status recommendation from the CDC comes as news of COVID outbreaks on several cruise ships has intensified.
An outbreak onboard a Carnival cruise ship that docked in Seattle this week was reported to have more than 100 people aboard that tested positive for the virus. Passengers said the ship was "overwhelmed" by the number of COVID-19 cases onboard, which Carnival Cruise Line did not confirm the actual number of cases, KING-5, an NBC affiliate out of Seattle, reported.
COVID outbreaks have also been reported onboard Princess Cruise's Grand Princess and Ruby Princess ships, where an undisclosed number of passengers tested positive for the virus. The ships had at least 95% of passengers and crew vaccinated.
Norwegian Cruise Line's Norwegian Bliss ship also confirmed cases of COVID-19 – also a 95% vaccinated cruise ship.
The CDC's cruise ship status tracker had 60 cruise ships with COVID cases onboard as of Friday morning, which were all listed with an "orange" status, meaning "Reported cases of COVID-19 have met the threshold for CDC investigation."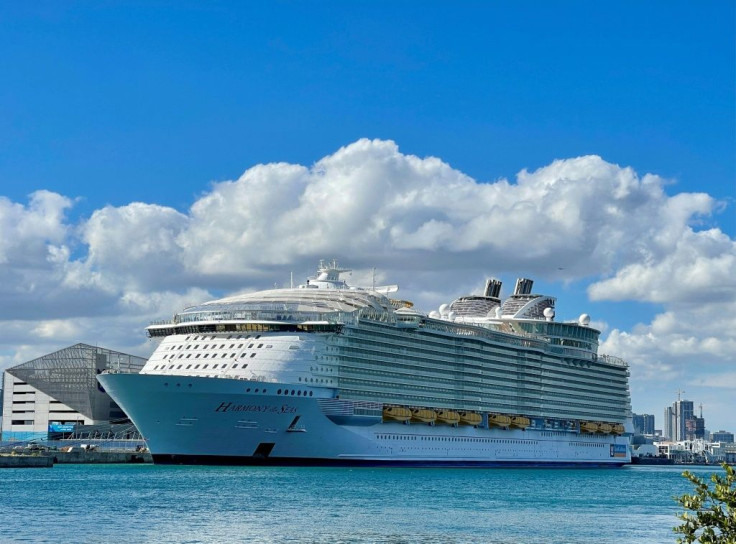 © Copyright IBTimes 2023. All rights reserved.