Celebrity Cruises: Inside The Billion-Dollar Cruise Ship With A Magic Carpet
Cruise travelers spend big and expect a matching value to their money and travel experience.
The Edge, the brand-new cruise ship of Celebrity Cruises is fulfilling such exotic aspirations.
The Edge has a price tag of $1 billion, said reports. Royal Caribbean is the parent company of Celebrity.
According to Royal Caribbean sources, 18 more new ships will be joining its fleet in the coming years.
The big spending on cruise ships by industry giants is justified as 30 million people will be taking cruise trips in 2019, per the Cruise Lines International Association.
That is still a small fraction of the untapped potential in the vast market.
"We're still just scratching the surface," said Richard Fain, chairman, and CEO of Royal Caribbean.
Royal Caribbean, Carnival and Norwegian command 80 percent of the world's cruise ship market. Fain also notes that investing in a larger ship makes sense as it is rewarding in terms of economy of scale and better profits.
Edge offers an edgy experience
Many elements jointly make The Edge amazingly splendid. It gives an edgy experience under the latest technology, entertainment, and eco-friendliness.
Already in cruise news circles, The Edge has made its name popular for the stylish design innovations. The ship uses facial recognition technology for guests boarding it the first time. Lights and temperature in the room can be controlled by the smartphone.
The Edge also marks a complete revolution in its cabins, dining, and entertainment with innovative design.
The luxury cruise ship has paid remarkable attention to the most ignored part in cruising-- tendering. That is the experience of boarding a small boat to reach a port.
Magic carpet enhances the cruise experience
The Magic Carpet in the Edge makes it a very pleasant experience. The tennis court-sized moveable deck has an open-air lounge backed by bar, couches, and armchairs.
From there, getting onto the tenders is so easy or one can watch out peers with a drink in hand while others get on and off.
But don't be mistaken, Magic Carpet is not a tender platform. It has multifarious uses. The 90-ton platform can levitate up and down the side of the ship.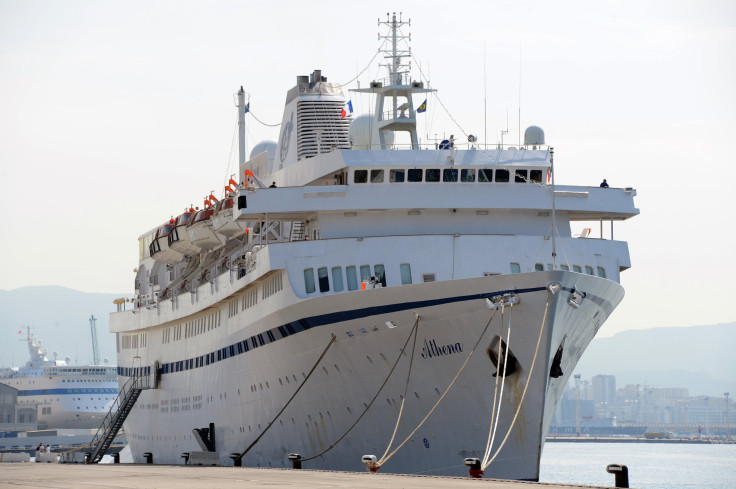 When positioned on Decks 5 and 14 it serves as an eatery or bar. On special days, it will perk up to Deck 16 as a platform for exclusive dinners.
Great aesthetics
The multi-colored chandeliers are phenomenally eye-catching. Those who want to play a game on a bridge, a space-age concept is awaiting with its super-sophisticated touch screens.
Another attraction is a "superhighway called as I-95" connecting the ship's aft and tip," notes John-Paul Lamb, handling hotel operations at the Edge.
Overall, the cruise ship offers a superlative experience and prefers grown-ups. So, guests are unlikely to cruise with young children.
© Copyright IBTimes 2023. All rights reserved.