Chargers Want Philip Rivers To Stay, New Contract Discussion At 'Right Point'
Los Angeles Chargers quarterback Philip Rivers has indicated that he wants to continue playing for a few more years after a stellar campaign in 2018. He led his team into the AFC divisional round for the time since 2013 and is keen to be part of the set up for the foreseeable future.
Rivers has one year left on the four-year $83.5 million extension he signed in 2015, it guarantees him an $11 million payout in 2019. He admitted earlier in the season that his representatives are yet to talk to the Chargers hierarchy about a new deal.
The Los Angeles franchise is now keen to sit down with their veteran signal caller with general manager Tom Telesco confirming that they will begin talks when the time is right. But they are clear that Rivers will not be going anywhere as they want him to remain a Charger for the remainder of his career.
"I can tell you he's not going anywhere, so he's going to be here," Telesco said, as quoted by ESPN. "We'll talk at the right point, as far as the moves we need to make in the offseason, the resources we have and how it all fits in. But yeah, he's not going anywhere."
Rivers, who finished fifth in the NFL in passer rating (105.5) and was also tied for sixth in passing touchdowns (32), according to ESPN, is keen to remain with the Chargers especially with the team moving into their new stadium in 2020.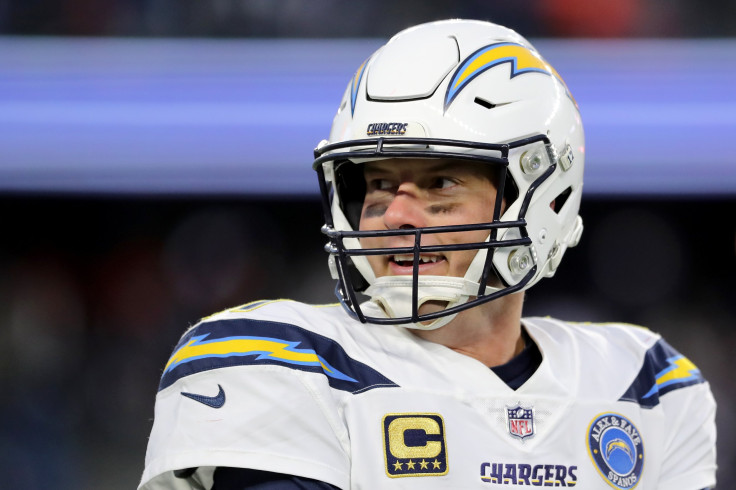 "I certainly feel that's something I want to be a part of and hopefully be helping us still winning football games," Rivers said.
Chargers coach Anthony Lynn was also full of praise for the veteran quarterback claiming that Rivers put in an MVP level performance in 2018. He is certain that Rivers can continue playing at the highest level for at least two more years or more as he believes the signal caller is in the best shape of his life.
"Philip played really good football this year," Lynn said. "He was very consistent. He was playing at an MVP level, and that's a credit to him, being 37 years old and coming back in the best shape of his life."
"After what he showed this year, I really think he can play for a couple more years, maybe even more -- who knows?" the Chargers head coach added. "I don't know what these guys take these days, they play forever."
And Telesco echoed the head coach's sentiments by admitting that Rivers is playing better now than when the general manager joined the franchise six years ago. The 37-year-old set a record for consecutive passes made in an NFL game this season when he started their game against the Arizona Cardinals with 25 made passes and he finished the night making 28-of-29.
"I haven't seen a drop-off in abilities since I arrived here six years ago," Telesco added. "Six years I've been here, and he's been playing better now than when I first got here. So I guess the sky's the limit, as for how long he wants to play."
© Copyright IBTimes 2023. All rights reserved.