Charter To Acquire Time Warner Cable For $78.7 Billion After Failed Comcast Merger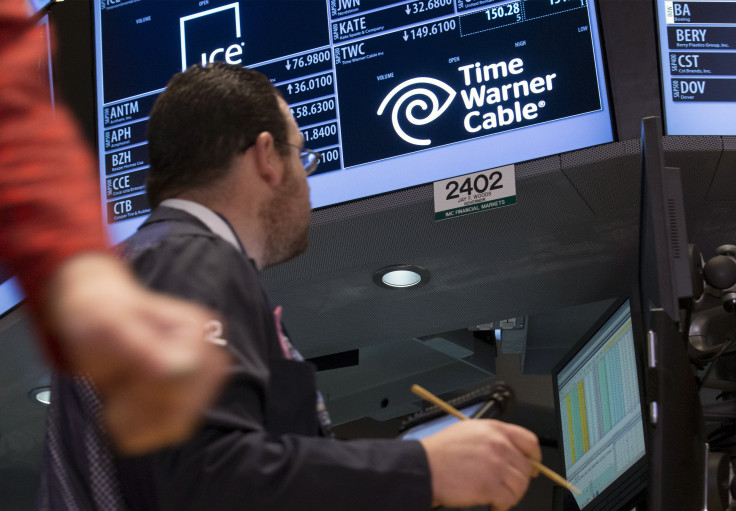 Update as of 6:13 a.m. EDT: Charter Communications Inc., the fourth-largest cable company in the U.S., announced on Tuesday that it had finalized an agreement to merge with Time Warner Cable Inc. in a $78.7 billion cash-and-stock deal, including the debt that Charter will assume. Charter will pay $195.71 a share for the deal, according to a joint statement, and the new entity will be known as New Charter.
"With our larger reach, we will be able to accelerate the deployment of faster Internet speeds, state-of-the-art video experiences, and fully featured voice products, at highly competitive prices," Tom Rutledge, president and CEO of Charter Communications, said in the statement. "The scale of New Charter, along with the combined talents we can bring to bear, position us to deliver a communications future that will unleash the full power of the two-way, interactive cable network."
Shares of Time Warner Cable, the nation's second-largest cable company, were up almost 11 percent in pre-market trading Tuesday, while shares of Charter Communications were up 3.8 percent.
Original story:
Charter Communications is close to a deal to acquire Time Warner Cable for roughly $55 billion, a deal that would amount to $195 per share in cash and stock and the further consolidation of the cable industry, Bloomberg reported, citing anonymous sources familiar with the agreement. Acquiring another cable provider, Bright House, would also be part of the deal, which could be announced as early as Tuesday.
Charter, the fourth-largest cable company in the U.S., would pay $100 per share in cash and the rest in stock. Talks, which were ongoing Monday, still had time to fall apart, the New York Times reported.
Time Warner Cable is the second-largest cable company in the U.S. It came close to being bought for $45 billion in April by Comcast, but the deal fell apart after federal regulators objected.
"The idea that Time Warner Cable and Charter are merging isn't a surprise, but the price raises some eyebrows," Craig Moffett, an analyst at MoffettNathanson in New York, told Bloomberg. He suggested that last-minute talks to merge the Luxembourg-based company Altice and Time Warner Cable had driven up the price but that the deal Charter had offered TWC would likely be difficult for Altice to match.
Time Warner Cable stock closed Friday at $171.18 a share, an all-time high, CNN Money reported. With the deal, Charter, which has 4.1 million cable subscribers and 4.9 million broadband subscribers, would gain 11 million new customers. But such a deal would also face scrutiny from the same federal regulators that prevented the Comcast deal from going through. Charter originally sought to buy Time Warner Cable in 2014, before Comcast swooped in with an offer of its own.
A deal with Bright House has yet to be signed by Charter, according to CNN. "We look forward to completing the transaction as planned," said Charter CEO Tom Rutledge, "and our teams are working together to make that happen."
© Copyright IBTimes 2022. All rights reserved.
FOLLOW MORE IBT NEWS ON THE BELOW CHANNELS