Chelsea Clinton Expressed Concern That Her Child Might Grow Up In A 'Planet Without Elephants'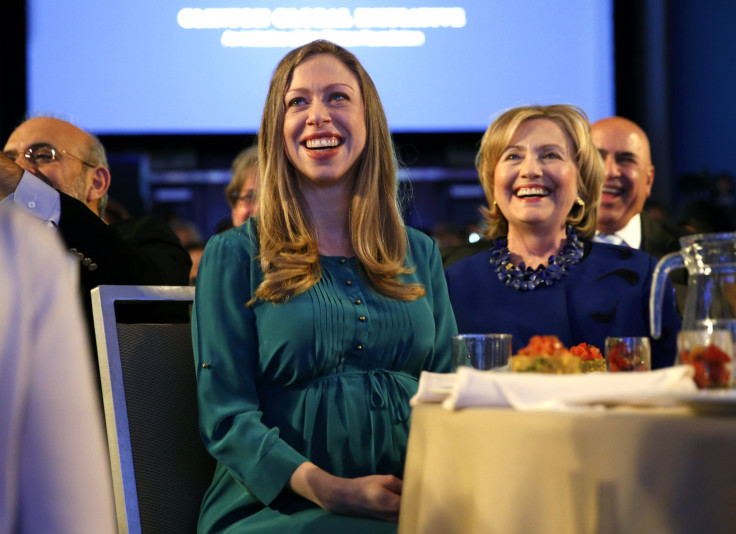 Chelsea Clinton expressed concern over the plight of African elephants during an appearance at the Clinton Global Initiative's 10th annual meeting in New York on Tuesday. The daughter of former U.S. President Bill Clinton and former U.S. Secretary of State Hillary Clinton also called poaching an "existential" threat.
The 34-year-old, who is expected to give birth to her first child soon, reportedly said that she is most concerned about the increase in elephant poaching, and added that she fears her child might grow up in a world without elephants. Chelsea, who is married to investment banker Marc Mezvinsky, announced her pregnancy in April, and Bill Clinton told CNN that he hopes to welcome his first grandchild "by the first of October."
"The child Marc and I are waiting to bring into this world could grow up in a planet without elephants," Chelsea said, according to ABC News.
She also reportedly said that elephant poaching is not only a "moral" and "ecological disaster" but also a "security threat" because the ivory from the animals is used as currency by terrorists groups such as Boko Haram, a militant group in northeast Nigeria, and the Lord's Resistance Army, another militant group operating in northern Uganda and South Sudan.
Hillary Clinton reportedly said that she and her daughter are "passionately committed" to stop the poaching of elephants, adding, according to ABC News, that her daughter had made protection of elephants a "priority" for the Clinton Foundation.
According to ABC News, Chelsea has also teamed up with the website BRIKA .com, which runs a campaign, "SAVEELEPHANTS," featuring a line of elephant-themed gifts. A portion of the proceeds from the sale of these gifts go to organizations working to save African elephants. Chelsea told Refinery 29, a blog, that she is considering buying some of the products for an elephant-themed nursery.
"We're very baby-oriented right now, so we'll definitely be buying a felt elephant or two. I think those will look great in our nursery. And, it's safe to say that as last year, this year too, a lot of our friends will be getting elephant-themed Christmas presents," Chelsea reportedly said.
© Copyright IBTimes 2023. All rights reserved.