Chelsea Rumors: Pulisic Injured Again, Woes Continue For Lampard And Blues
KEY POINTS
Christian Pulisic's return from latest injury remains unknown
Chelsea is managing well despite the absence of the American winger
Pulisic is questionable for the USMNT game against Wales
Christian Pulisic is injured once more and has missed another Chelsea FC match. The 22-year-old just returned from a hamstring injury and was set to start for Chelsea before the accident occurred.
Pulisic slipped during warm-ups and ended up limping. He was visibly frustrated with what had transpired and ended up ripping his training bib and throwing it to the ground, NBC Sports reported. The American winger did not see action in the Blues' 3-0 win over Burnley Saturday.
In the footage of the incident, Pulisic turned his left ankle and lower leg when he slipped. Initially, most shot down the idea that it was another hamstring injury. But Blues manager Frank Lampard confirmed later on that Pulisic felt a small sensation in his hamstring, and this was the reason why he was pulled out of the game.
"He felt something on his hamstring. We tried to manage him in midweek, but we'll see what happens in the next 24 hours. We're talking minor, nothing serious," Lampard said in a report by BBC.
Despite the unfortunate incident, the win allowed the Blues to move up to fourth in the league table, while Burnley continues to linger in the cellar with only a point to show in six league matches. Hakim Ziyech continues to shine for Lampard, scoring in his first two starts with Chelsea.
Up next for the Blues is a Champions League clash with Rennes. They face Sheffield United in Premier League action next weekend. There is no official word on whether Pulisic will return for either match.
But the misfortunes of Pulisic is not limited to Chelsea. He was due to be called by the U.S. men's national team for a match against Wales on Nov. 12, something that may also be in jeopardy.
This development comes not long after Lampard cleared the air and said that he was misunderstood by RB Salzburg coach Jesse Marsch. As previously reported, Lampard said that Marsch recounted the conversation wrong, referring to the Chelsea boss allegedly trusting Pulisic because of his nationality.
Lampard shot down that idea. He explained that he had his chance to play in America and will never underestimate U.S. football players.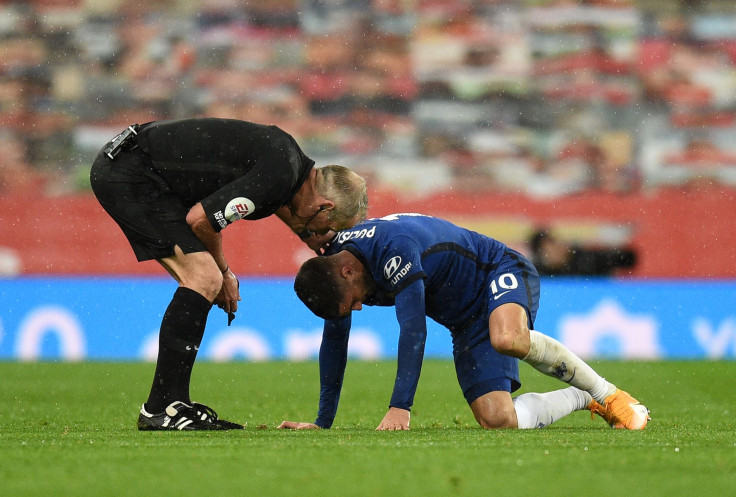 © Copyright IBTimes 2023. All rights reserved.