Chelsea Striker Olivier Giroud Rules Out Move To Ligue 1, MLS On The Radar
KEY POINTS
Olivier Giroud hopes to get a chance to play in the MLS
A return to France is not a priority for the 34-year-old striker
Giroud will consider other opportunities once his deal with Chelsea ends
Chelsea star Olivier Giroud knows that time is ticking for his football career. And the addition of talented young players at Stamford Bridge has raised additional questions regarding what the future holds for the 34-year-old footballer.
Discussing his plans for the future, the 34-year-old Chelsea forward recently said in an interview with RMC that a return to Ligue 1 was not among his priorities before ending his career. Rather, it appears he has something else in mind.
"Honestly, a return to France is not my priority. It is not my priority career choice. I do not exclude anything, but if I have to change course, I am currently more focused on a new adventure in a foreign league," Giroud said.
Giroud found himself falling down the ranks with the Blues with Timo Werner, Kai Havertz and Hakim Ziyech now onboard. Despite their entry, the French player mentioned in an earlier report that he was ready to fight for playing time. He also pointed out that he and Werner played differently, thus he was not bothered with the loss of playing minutes.
But the reality is that time is not on his side and he will have to plan his next move for the next two to three years.
Instead of aiming for Ligue 1, Giroud is looking to move to MLS if his body can still take it. He revealed that the move piqued his interest a few months ago, but the timing was not right.
"I hope to play at the highest level for two or three more years if my body allows me. Afterwards, I never hid an interest in a possible challenge in the United States. It was relevant a few months ago, but it was much too early," Giroud said.
Giroud knows that his next step will depend on how long he can keep up and stay healthy. For now, he said that he won't deny himself anything and will be open to opportunities on the table.
He is currently with the French national team for the club's friendly against Ukraine on Wednesday. After that, he will be part of a pair of National League matches against Portugal and Croatian in the coming weeks, Goal reported.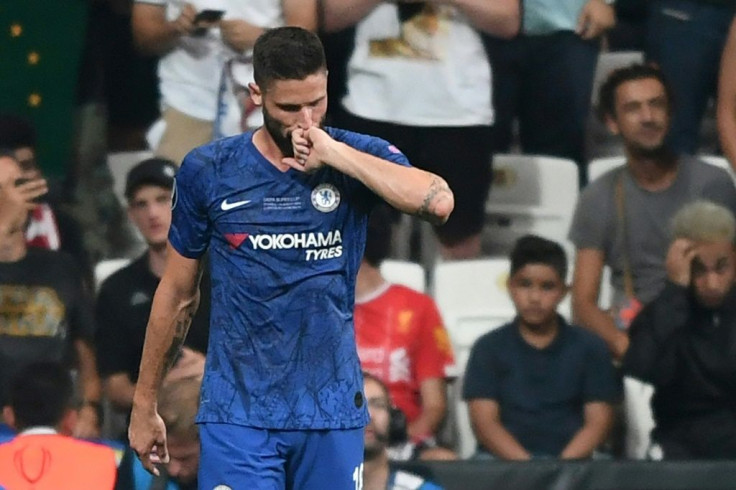 © Copyright IBTimes 2023. All rights reserved.