Chevron Renews Bid To Toss Ecuador Pollution Damage Claim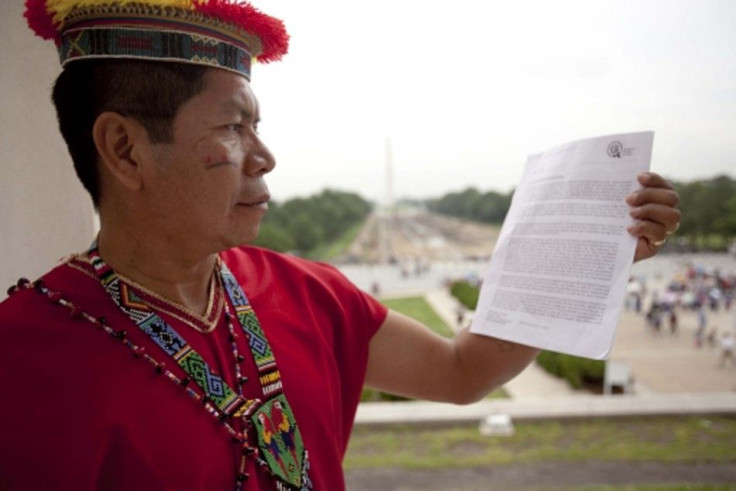 Chevron Corp. (NYSE: CVX) continued its fight with a court in Ecuador that had ordered the oil major to pay $18 billion for polluting aboriginal lands, by mounting a new claim of impropriety by judges in the case.
The company called into question the conduct of Judge Nicholas Zambano after he was dismissed this week for improperly freeing an alleged drug trafficker in an unrelated case.
A judicial panel in Ecuador said Zambrano had been deceitful or grossly negligent dealing with a drug defendant in 2009, the Associated Press reported.
Hewitt Pate, Chevron's general counsel, said in a statement that the judge's ouster might encourage others to come forward with evidence of the wrongdoing that has occurred in the courtrooms.
Shares of Chevron, which is based in San Ramon, Calif., closed Thursday at $110.03. Their 52-week high is $110.99.
Since December, Chevron has sought to have the $18 billion judgment vacated on the grounds that the entire case was based on fraud.
It stems from a dispute in which Ecuadorean aboriginal peoples sought to hold Texaco, acquired by Chevron in 2001, accountable for allegedly failing to clean environmental damage over many years.
On Feb. 28, an international arbitration panel in The Hague said it will consider an appeal by Chevron. It had previously issued injunctions enjoining Ecuadorean officials from enforcing and recognizing the $18 billion judgment.
A week before, Ecuadorean court officials said they would not abide by the Hague court's injunction. On Feb. 17, Chevron won a small victory in New York, when U.S. District Judge Lewis Kaplan allowed a racketeering and corruption case Chevron filed against the indigenous peoples in Ecuador to move forward
Last year, the 2nd U.S. Circuit Court of Appeals threw out an injunction to bar collecting the $18 billion fine. The court also turned down a Chevron request to throw out the case.
Chevron also has a pending appeal in Ecuador's Supreme Court.
Karen Hinton, U.S. spokeswoman for the Ecuadorian plaintiffs, said the local court's decision remains legitimate and enforceable, despite the judge's dismissal.
Chevron wants to make this case about anything other than the undisputed facts that it intentionally dumped 18 billion gallons of hazardous water into the rainforest and built over 900 unlined pits to permanently store pure crude and production water -- a toxic brew that continues to leech into the soil and water today Hinton said.
An appellate court of three judges reviewed the lower court's findings and upheld the judgment in its entirety, finding Chevron guilty of environmental crimes, she added.
Petroecuador, Ecuador's state oil company, announced in December it would spend $70 million to clean up tracts of the Amazon for which it is responsible. Chevron claimed that Texaco previously spent close to $45 million cleaning up the disputed jungle areas.
© Copyright IBTimes 2023. All rights reserved.
FOLLOW MORE IBT NEWS ON THE BELOW CHANNELS