Chevron Wins Small Victory In Fight Against Ecuador Ruling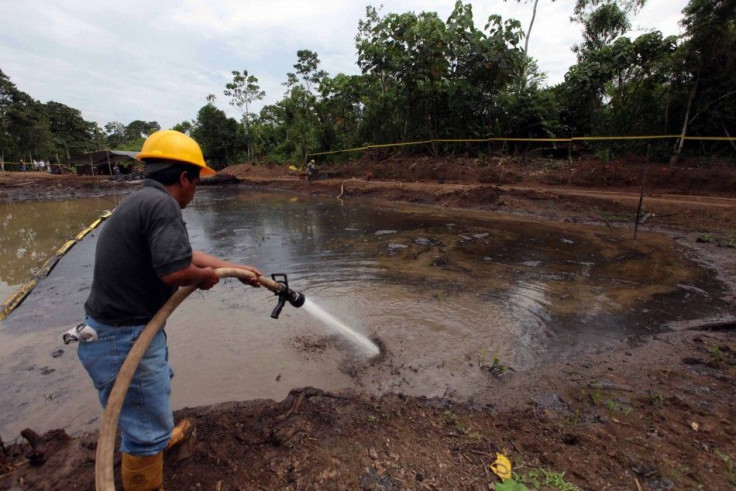 Chevron Corp. (NYSE CVX) won a small victory Tuesday in its quest to avoid paying billions in environmental damages in Ecuador.
The case stems from allegations that Texaco, a Chevron subsidiary since 2001, polluted large swaths of the Amazon jungle in the South American country. Chevron was found guilty by an Ecuadoran court of environmental crimes and in February 2011 was ordered to pay $18 billion in damages.
The U.S. oil major has claimed the verdict was malicious and based on fraudulent allegations. Last year, U.S. District Judge Lewis Kaplan agreed to hear a racketeering case Chevron filed against thousands of Ecuadoran plaintiffs.
In his most recent order, issued Tuesday, Kaplan absolved Chevron of a $21.8 million fine defendants had asked it to pay to make up for lost time following a previous injunction by the judge.
The ruling is the latest turn in a legal saga that began in the early 1990s, when Chevron was sued by thousands of Ecuadoran villagers.
Since the February ruling, Chevron has tried to defeat the judgment by launching appeals and questioning the Ecuadoran court's proceedings.
In March 2011, Kaplan ordered an injunction barring the plaintiffs' efforts to collect the Ecuadoran court's damages against Chevron. But that ruling was overturned six months later by a federal appeals court in New York.
In February of this year, an international arbitration panel based in the Netherlands said it will consider the case; the panel had earlier tried to prevent Ecuador from enforcing the local court's judgment.
Ecuador's courts have so far spurned every injunction, and prosecutors in the country have said they can begin seizing Chevron's assets overseas. Last month they hinted at possible seizure of the company's tanker ships as they pass through the Panama Canal.
Chevron still has an appeal pending in Ecuador's Supreme Court. A three-judge panel on March 30 dismissed the U.S. company's fourth appeal to overturn the lower-court judgment.
This ruling has no impact whatsoever on our ability to enforce the $18 billion judgment, said Karen Hinton, a spokeswoman for the Ecuadoran villagers. It is, however, another indication of Judge Kaplan's bias against our case.
FOLLOW MORE IBT NEWS ON THE BELOW CHANNELS