Chicago Bears News: First-Round Bye In Play With Saints' Loss To Cowboys, New Orleans' Tough Schedule
The New Orleans Saints' loss to the Dallas Cowboys Thursday night didn't only affect the Los Angeles Rams' pursuit of a first-round bye. It also gave the Chicago Bears a chance to potentially challenge for one of the NFC's top two seeds.
L.A. now sits at the top of the conference with a 10-1 record before their Week 13 game against the Detroit Lions. The Saints are a half-game behind them at 10-2. Chicago is only one game behind New Orleans in the loss column, and the Saints face a difficult schedule to end the 2018 regular season.
Chicago has a better conference record than New Orleans, giving them the tiebreaker over the Saints. They might have a real chance to get the No.2 seed with a 4-1 finish or better.
The Bears are significant road favorites in Week 13. They are laying four points against the New York Giants with Chase Daniel at quarterback, according to OddsShark.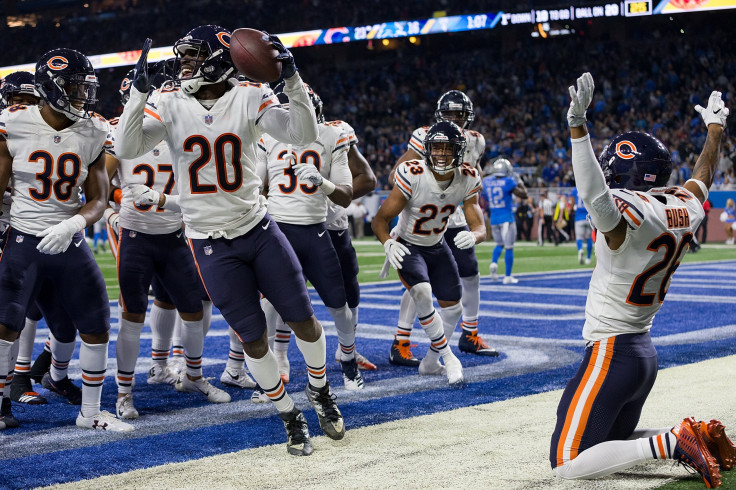 Things get much tougher in Week 14 when the Bears welcome in the Rams to Soldier Field. A victory for Chicago in that game could actually put them in the conversation for the No.1 overall seed, though finishing with the NFC's best record is highly unlikely.
Earlier in the season, the Green Bay Packers' Week 15 visit to Chicago looked like it would be a more difficult matchup. Now, it's a game that the Bears will be favored in and one they should win. Green Bay is two games under .500 with little shot of making the playoffs.
The Bears will end the season with two road games. They'll be heavy favorites against the San Francisco 49ers in Week 16. When Chicago visits Minnesota in Week 17, the Vikings could be fighting for their playoff lives.
Minnesota is 1.5 games behind the Bears in the NFC North. The Bears beat the Vikings pretty handily at Soldier Field in Week 11. The next few weeks would have to go poorly for Chicago in order for the division title to be on the line in Week 17.
Chicago has won eight of their last 10 games. Their only loss in the conference came in the season opener at Lambeau Field.
New Orleans ends the season with two games against the Carolina Panthers, in addition to matchups with the Pittsburgh Steelers and Tampa Bay Buccaneers.
© Copyright IBTimes 2023. All rights reserved.
FOLLOW MORE IBT NEWS ON THE BELOW CHANNELS