Chicago White Sox Rumors: Team Has Payroll Space After Dallas Keuchel Signing, Nicholas Castellanos To Sign
KEY POINTS
The Chicago White Sox have plenty of 2020 payroll available even after their recent signings
Nicholas Castellanos is heavily linked and could easily join
Meanwhile, GM Rick Hahn claims his team wants to add at least one reliever
The Chicago White Sox have made plenty of off-season moves already this winter with Dallas Keuchel being the latest but the team has no plans to slow down just yet and are eyeing a move for free agent Nicholas Castellanos.
Chicago has brought in a number of players since the close of the World Series. Along with Keuchel, the team has signed Gio Gonzalez, Yasmani Grandal and Edwin Encarnacion from free agency, plus Nomar Mazara via the trade market and even extended Jose Abreu's contract.
GM Rick Hahn took the opportunity on Monday to signal his club's intentions to continue to pursue new players, according to Daryl Van Schouwen of the Chicago Sun-Times. While unveiling Dallas Keuchel, Hahn said via a conference call that the club could not only add more new faces this winter but plans to retain some resources for possible trade deadline deals.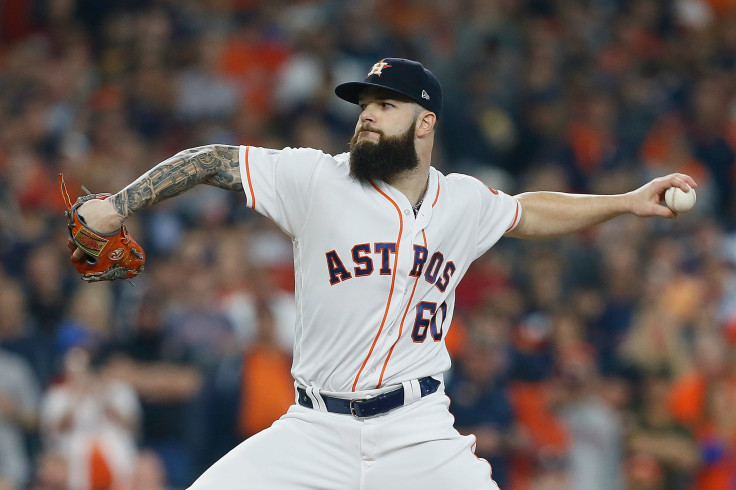 The White Sox have doled out $65 million on their 2020 payroll so far this winter, plus whatever the arbitration-eligible Nomar Mazara will earn. Still, their current salary commitments to next season sits at $122 million, meaning there is plenty of breathing room.
One possible free agent target is Nicholas Castellanos, who has been strongly linked with the White Sox in recent weeks. Chicago seemed to have settled right field with Mazara, a lefty, but the former Texas Ranger struggled against southpaws in his career.
Meanwhile, Castellanos is a right-handed bat who could easily platoon alongside Mazara in right. The latter is a stronger defender who could also come off the bench as a pinch-hitter or defensive replacement.
Nicholas Castellanos could potentially also get used at designated hitter. Encarnacion is the projected everyday DH right now but at age 37, he could easily miss at least some time due to injury, even without playing the field.
Along with Castellanos, Hahn told reporters that his team is also seeking relief pitching. There are a number of arms still available via free agency and with the loaded back-end to Jose Abreu's contract, it makes perfect sense for the ChiSox to go after a veteran reliever on a short-term deal.
Will Harris and Steve Cishek are leading contenders of the crop of unattached free agents so don't be too surprised to see one of them join Dallas Keuchel and possibly Nicholas Castellanos on the south side of the Windy City.
© Copyright IBTimes 2023. All rights reserved.