Child Who Suffered Excruciating Pain Undergoes Successful Surgery After Being Denied Procedure
KEY POINTS
The boy, identified as Uzaifa, suffered chronic pancreatitis
The child developed jaundice and needed immediate treatment
The doctors successfully executed the intervention in a "minimal access approach"
A 7-year-old boy in India who had been suffering excruciating pain for the past three years underwent a rare laparoscopic surgery that brought an end to his miseries.
The boy, identified as Uzaifa from India's capital city of Delhi, suffered chronic pancreatitis and required immediate treatment as his condition became critical, the family said. However, Uzaifa who had multiple stones in the pancreas was denied surgery for the past three years at several hospitals as he was severely underweight for his age, NDTV reported.
Chronic pancreatitis is a rare condition seen in children and can be caused due to heredity, trauma, metabolic abnormality or gallstones, or blockage in the pancreatic duct. The condition involves symptoms including nausea, severe abdominal pain and weight loss.
The doctors found out that Uzaifa had developed jaundice after his bile duct stricture impaired the flow of bile. He was only treated with pain medications to manage severe abdominal pain until he received the surgery at CK Birla Hospital in Delhi.
"He used to have severe pain in his stomach. There were times when he used to scream and cry out of pain and it got worse over months," Uzaifa's mother recollected the ordeal.
The surgery was high risk and complex due to the patient's young age and underweight. "Surgical treatment of chronic pancreatitis is challenging in children and especially laparoscopic surgery has been rarely reported worldwide. This is probably one of the youngest patients of chronic pancreatitis and bile duct obstruction in India who has successfully undergone a laparoscopic minimally invasive surgery," Dr. Amit Javed, the doctor who headed the surgery at the hospital, said.
However, the medics successfully executed the intervention in a "minimal access approach" that ensured the child has less pain and early recovery, The Pharma Times reported.
"Despite having multiple stones in the pancreas in addition to suffering from a bile duct obstruction, the child is now leading a normal and healthy life. In addition to this, the patient will not have any scars from the surgery," Javed added.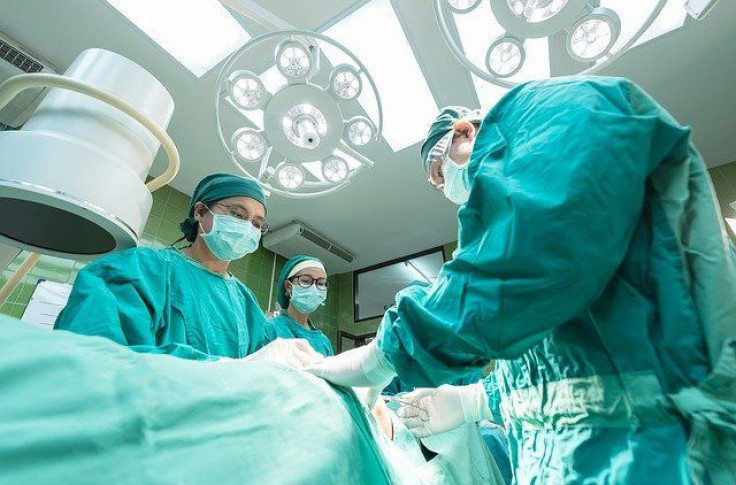 © Copyright IBTimes 2023. All rights reserved.