China Aims For 6.5-7% Economic Growth Rate In 2016, Predicts Rising Unemployment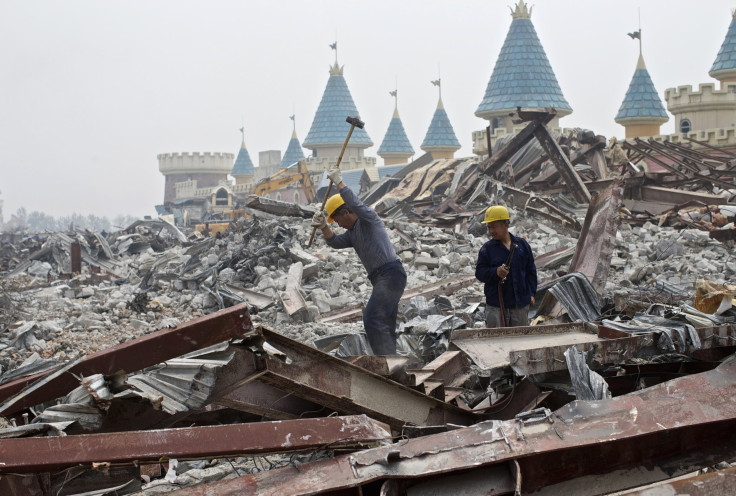 China projects its economy will grow by 6.5 to 7 percent this year, the country's top economic planner said Wednesday. But Beijing's attempts to curb overcapacity in 2016 likely will result in widespread layoffs in provinces with high output of steel and coal.
Xu Shaoshi, chairman of the National Development and Reform Commission, told reporters that downward pressure on China's economy will remain in 2016, Reuters reported.
China's economy grew by 6.9 percent in 2015, its slowest growth rate in a quarter century. Exports are slowing from the world's second-largest economy, compounding signs that domestic demand may have peaked. The government's policies for shoring up its slumping stock market and falling currency, the yuan, are further fueling uncertainty over China's growth prospects.
"Now the problems are worse than they were two years ago, but the government has the ability to cope," Xu told reporters at the news briefing.
CNY to USD Exchange Rate | FindTheData
China is focusing its investments on fixing weak weak points in the economy and structural adjustments such as education, healthcare and infrastructure in the country's central and western regions, he said. China's basic infrastructure investment growth increased 15 percent in 2015, according to Reuters.
The Chinese government has made limiting unemployment a top policy priority. But officials admitted the task is growing harder as production sags. Xu said he expects job losses will rise this year in steel- and coal-intensive provinces such as Shanxi, Heilongjiang and Hebei.
China said it plans to cut steel production capacity by 100 million to 150 million metric tons, a move that could result in up to 400,000 layoffs, the official Xinhua news agency reported in January.
Separately, the People's Bank of China is reportedly planning to loosen controls over foreign-fund outflows, even as it struggles to stem the flow of capital leaving China in response to the slowdown in economic growth. The planned changes will apply to the money invested by foreigners in domestic stocks and bonds, and are part of a program to open China's markets and lift the yuan's global profile, Bloomberg reported Wednesday, citing people familiar with the matter.
© Copyright IBTimes 2023. All rights reserved.