China Angered As US Approves Frigate Sale To Taiwan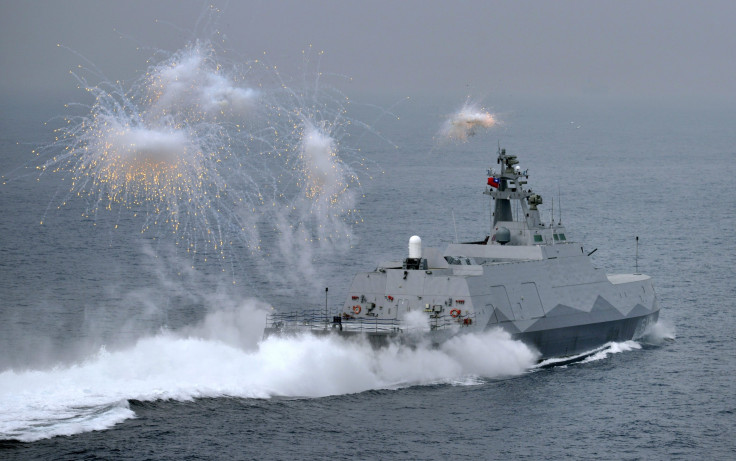 China expressed anger on Friday after the U.S. State Department said it had authorized the sale of two surplus U.S. Navy frigates to Taiwan for $190 million, subject to congressional approval, amid rising tension in the South China Sea.
China considers self-ruled Taiwan a wayward province, to be brought under its control by force if necessary. Defeated Nationalist forces fled to Taiwan in 1949 after the Chinese civil war.
U.S. arms sales to democratic Taiwan always attract strong opposition from Beijing, though they have not ended up causing lasting damage to ties between China and the United States or between China and Taiwan.
Chinese Foreign Ministry spokesman Hong Lei said China had lodged a protest with the United States.
"The Chinese side has launched representations with the U.S. State Department demanding the U.S. side give a full account," Hong told a daily news briefing.
"The U.S. has said that right now it has no plans to sell weapons to Taiwan and has not issued any statements. China's position on U.S. arms sales to Taiwan is consistent, clear, and firm," he added.
Taiwan's Defense Ministry said the sale was part of a deal reached last year.
The Taiwan Relations Act commits the United States to ensuring Taipei can maintain a credible defense.
"The proposed sale of this equipment and support will not alter the basic military balance in the region," the State Department said in a statement.
The plan comes amid rising concern over China's deployment of missiles and fighters on a number of artificial islands in the South China Sea. It also announced a rise of 7 percent to 8 percent in 2016 defense spending from the previous year.
In a rare public comment, Taiwan's Defense Ministry warned on Wednesday that countries in the region were spending more on bolstering their military strength as tension in the South China Sea increased.
In February, it said missile batteries had been set up on Woody Island in the Paracels chain, which has been under Chinese control for decades but is also claimed by Taiwan and Vietnam.
China is highly suspicious of Taiwan president-elect Tsai Ing-wen and her pro-independence Democratic Progressive Party (DPP), which won elections in January by a landslide. Tsai assumes office in May.
Last week, President Xi Jinping said China would never allow the historical tragedy of Taiwan being "split" off from the rest of the country to happen again, warning the island against any moves towards formal independence.
Japan ruled Taiwan as a colony for about five decades until the end of World War Two. China's last dynasty, the Qing, had ceded Taiwan to Japan in 1895 after losing the first Sino-Japanese war.
© Copyright Thomson Reuters 2023. All rights reserved.