China August Lending Strong, no Policy Relaxation Seen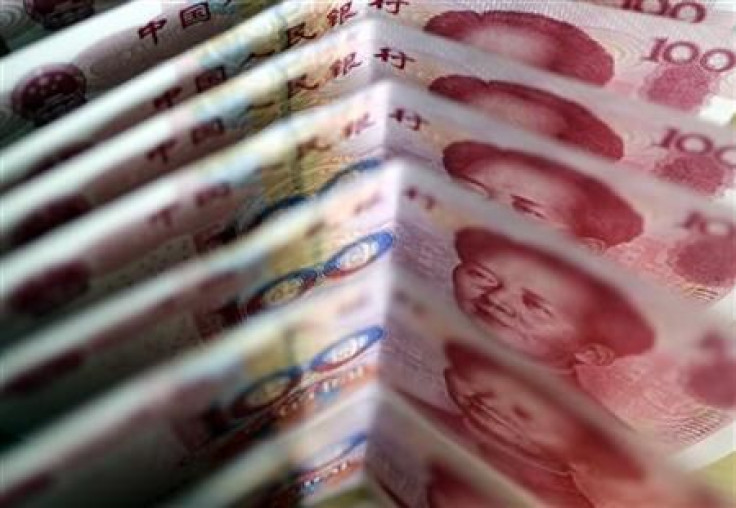 China's bank lending quickened to 548.5 billion yuan ($86 billion) in August, topping market expectations of 500 billion yuan and rebounding from July's seven-month low, pointing to a slight relaxation in credit conditions for the nation's businesses.
But inflation, not growth, remains the top concern for Beijing and China's central bank is unlikely to alter its current prudent monetary policy stance, analysts said.
August lending was stronger than expected, but it's too early to say that the central bank is ready to relax, E Yongjian, an economist with the Bank of Communications in Shanghai, said.
As inflation is relatively high and the external environment remains uncertain, the central bank is expected to maintain its current stance, and is unlikely to take any big moves like an increase in interest rate or the required reserve ratio, he added.
Sources told Reuters earlier that the People's Bank of China has punished some state lenders with designated bills for lending too much in August.
Bank lending is a focal point in China's monetary policy since Beijing controls it through loan quotas to manage economic growth and control inflation.
While China's monthly publication of bank lending data is a barometer for the amount of lending that is happening, it does not paint a comprehensive picture.
Instead, a rising portion of lending and fund raising activities are happening outside Chinese regulator's purview, through off-balance-sheet bank lending and informal loans offered by cash-rich people.
Banks were urged to move some of their off-balance sheet lending onto their loan books, which may have inflated the August loan data, Hua Zhongwei, an analyst with Huachuang Securities in Beijing, said.
Hua added that the PBOC has remained in tightening mode while still encouraging lenders to grant more loans sectors like small businesses.
MONEY SUPPLY GROWTH SLOWS
The indicator of China's broad money supply, M2, rose 13.5 percent, slowing further from 14.7 percent in July, the central bank said on Sunday.
It marked the fifth month in row M2 growth came in below the government's own target for 2011 of 16 percent. In other words, China's overall monetary environment is becoming less accommodative for growth.
The continuous fall in M2 is actually quite worrying, Hua with Huachuang Securities said.
As uncertainties in the world economy increase with the unfolding debt crisis in the Euro zone and the United States, many analysts argue that Beijing will refrain from further tightening policy.
China has raised interest rates five times since late last year and the required reserve ratio nine times.
But an immediate policy relaxation is also unlikely since China's consumer inflation has stayed stubbornly high.
Data earlier showed China's consumer price index eased to 6.2 percent in August from a three-year high of 6.5 percent.
China's trade surplus fell sharply in August as exports pulled back from a record high and imports jumped, indicating the world's second-largest economy is feeling the pinch from weaker global growth while domestic demand remains resilient. ($1 = 6.388 Chinese Yuan)
© Copyright Thomson Reuters 2023. All rights reserved.
FOLLOW MORE IBT NEWS ON THE BELOW CHANNELS