China Bans Apple, Cisco Systems From Government Use: Cyber Security Concerns Or Market Manipulation?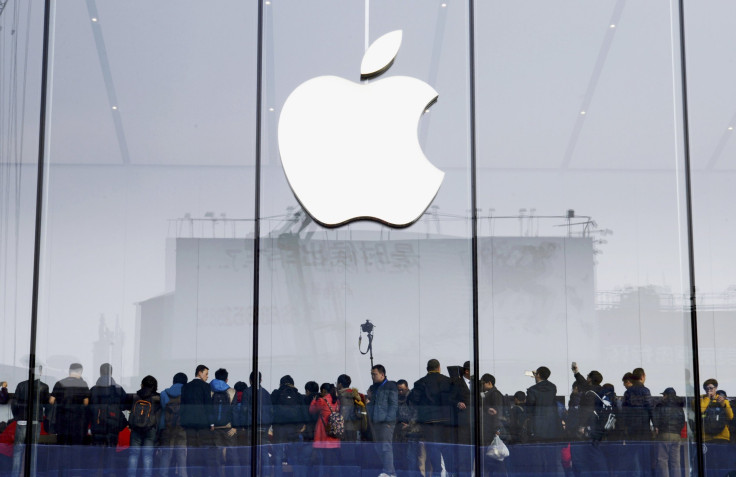 This story has been updated.
2:43 PM ET: Cisco Systems is denying the complete accuracy of the intial Reuters report, saying it will continue to sell products to all sectors in China, including central government. "Cisco is allowed to sell to all Chinese government, enterprise and commercial customers. Any suggestion otherwise is false," senior manager of global corporate communications Nigel Glennie said via email. "We have served our customers in China for more than 20 years, and we look forward to continuing to do so."
Original story: China has banned the use of several foreign tech brands by central government officials, removing them from approved state procurement lists. Hardware and services from companies like Apple, Cisco Systems and McAfee have been banned apparently over Western cybersurveillance, but it's also perceived as a veiled attempt to create market hostility for foreign brands.
According to a report by Reuters, a third of foreign brands were removed while an increased number of Chinese-made products were approved. In 2012, Cisco Systems had 60 approved products on the Central Government Procurement Center's list, and enjoyed a Chinese market share of over 50 percent. By the end of 2014, all of the company's products had been culled. The list does not necessarily require adherence by local government, military or state-owned enterprises, groups that have their own procurement approval processes, but the move by the central government is an indicator for other groups.
The ban also does not affect corporate procurement, but the blacklisting symbolizes the distrust between China and Western tech companies when it comes to cyberwarfare and hacking. In recent years, China and the U.S. have gone back and forth with accusations of hacking and surveillance.
Last year, Microsoft's Windows 8 operating system was banned from government offices in what seemed to be a response to the U.S. Justice Department accusing five Chinese military members of stealing state secrets. America's NSA data-mining scandal in 2013, sparked by former NSA contractor and whistleblower Edward Snowden, only exacerbated the longtime mistrust of foreign technology companies.
Analysts say that Cisco's China presence was in jeopardy after Snowden revealed the NSA's PRISM surveillance scheme. "All the big U.S. IT companies are concerned," Jim Lewis, a senior fellow at the Center for Strategic Studies in Washington, D.C., and China technology expert told Reuters after the scandal. "But so far Cisco is bearing the brunt of it." Lewis added that Washington also refused to buy goods from China's increasingly popular and influential Huawei Technologies Co. because of national security concerns.
However, not relying on foreign technology has been a work in progress goal for China's government for decades. The State High-Tech Development Plan, also known as the 863 program, was introduced in 1986 by government-employed engineers and aimed to give financial support to modernizing a handful of technological fields in China. According to a government newsletter by the Ministry of Science and Technology, the plan gave way to 4,500 new projects with an output value of over 56 billion yuan.
For some analysts, concerns of cybersecurity are just an excuse to promote the flourishing local tech industry over the competition. "This is purely a political move to help local companies and to inhibit free trade," Ken Dulaney, a senior analyst specializing in Cisco and Intel at Gartner, an information technology and research advisory company, said via email. "[…] This is an ill-thought-out, political move that does nothing more than create tension in the U.S.-China relationship."
Dulaney says that while pulling foreign companies will likely boost domestic alternatives, the benefit may be short-term because of continued popularity of Western brands in Chinese consumer markets.
"The question is whether China wants to promote trade wars which ultimately harm those who stop them. It will hurt these [foreign] companies to a limited extent," Dulaney says, adding that these Western companies still hold significant market share in the consumer market.
© Copyright IBTimes 2022. All rights reserved.
FOLLOW MORE IBT NEWS ON THE BELOW CHANNELS