China Coronavirus Whistleblower Mysteriously Goes Missing, Is Police Using Her Social Media?
KEY POINTS
China is keeping mum about the eerie dsiappearance of Dr. Ai Fen, one of the first to diagnose a case of COVID-19 in Wuhan
Dr. Ai hasn't been seen since a story published in March revealed her boss' efforts to silence her
She was among a group of Chinese doctors that first warned the world about COVID-19 and were then punished by Chinese authorities
Dr. Ai Fen, the courageous Chinese doctor credited with being one of the first persons to reveal to the world the existence in Wuhan of the killer disease now called COVID-19, has gone missing in China.
She was given the nickname "The Whistle-Giver" for this act of bravery, which eventually led to her being reprimand along with other Chinese doctors. Among these brave doctors was the late Dr. Li Wenliang (an ophthalmologist), who died February 7 from COVID-19.
On December 2019, Dr. Ai came into contact with the first case of an unknown pulmonary infection showing "multiple patchy blurry shadows scattered in lungs" in a delivery person at the Huanan Seafood Wholesale Market in Wuhan.
In December 30, Dr. Li, who worked with Dr. Ai, sent out a warning over WeChat telling fellow doctors to wear protective clothing to avoid infection after several patients from the market exhibited symptoms similar to SARS. Both doctors and six others were later reprimanded by the hospital for doing so.
In March, Dr. Ai's accusation that China's authorities had prevented her and her colleagues from warning the world about the existence of COVID-19 was revealed in a story published by People (Renwu) magazine titled "The one who supplied the whistle." In this story, Dr. Ai detailed her boss' efforts to silence her, according to Radio Free Asia (RFA), a United States government-funded, nonprofit international broadcasting corporation.
To the consternation of her family and friends, Dr. Ai has now been missing for the past two weeks. At the time of her disappearance she was the director of the emergency department of Central Hospital of Wuhan.
Speculation abounds she might have been imprisoned by the Chinese authorities on an unspecified charge. What makes her disappearance more puzzling are apparent efforts by the Chinese authorities to make it appear she hasn't disappeared.
"Just two weeks ago the head of Emergency at Wuhan Central hospital went public, saying authorities had stopped her and her colleagues from warning the world," tweeted the Australian TV show, "60 Minutes" on Monday. "She has now disappeared, her whereabouts unknown."
A few hours after this episode from "60 Minutes" aired, Dr. Ai -- or someone with access to her Weibo account -- posted a cryptic message to her Weibo.
"A river. A bridge. A road. A clock chime," read the post, which came with a Wuhan cityscape photo.
Two weeks earlier, she had also posted a message saying, "Thank you for your care and love. I'm fine at the moment and I'm still working."
And on Wednesday, she shared a post captioned, "Happy April Fools Day." This suspicious post shows her wearing a lab coat and mask, apparently at work at the hospital. Bizarrely, no one she knows has reported seeing her in person.
RFA said detainees in custody in China have been known to either update their own social media accounts under authorities' orders Chinese police can also do this after gaining access to their devices.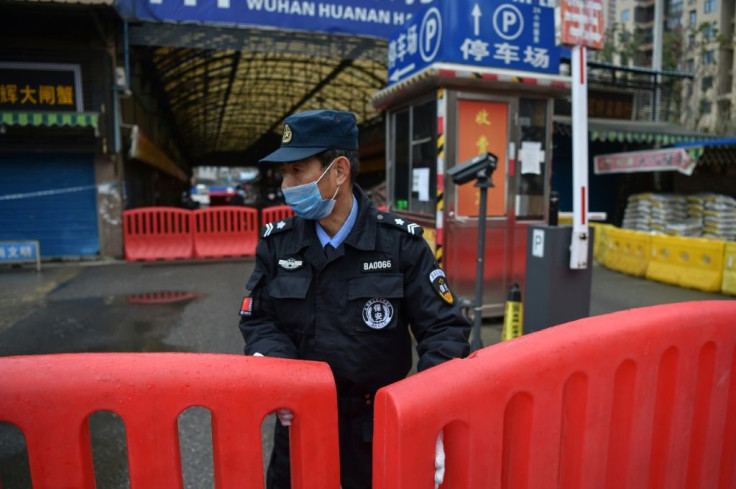 © Copyright IBTimes 2022. All rights reserved.
FOLLOW MORE IBT NEWS ON THE BELOW CHANNELS