China COVID Vaccine 'Not Recommended' For Health Workers, Philippines FDA Says
KEY POINTS
China-based drugmaker Sinovac's COVID-19 vaccine was approved for emergency use in the Philippines
The country's FDA does not recommend Sinovac's COVID-19 vaccine for use among health workers
The FDA chief said it has a lower efficacy rate of 50.4% when used on healthcare workers exposed to COVID-19
The COVID-19 vaccine of China-based drugmaker Sinovac has been approved for emergency use in the Philippines but is not recommended for use in the country's healthcare workers, according to its Food and Drug Administration (FDA).
The FDA announced Monday that it has granted Sinovac's vaccine an emergency use authorization (EUA) ahead of the delivery of more than half a million doses donated by the Chinese government. It is the third COVID-19 vaccine to get emergency approval for use in the Philippines following Pfizer-BioNTech and AstraZeneca.
Sinovac's CoronaVac was among those set to be administered on the country's 1.7 million health workers, who are at the top of the government's priority list of recipients for doses. However, the FDA said late-stage trial data of the vaccine has shown that it had lower efficacy when used on healthcare workers exposed to the coronavirus, local news outlet ABS-CBN reported.
"It has a lower efficacy rate of 50.4% when used on health care workers exposed to COVID-19. Therefore, it is not recommended for use in this group," said FDA chief Rolando Enrique Domingo.
The FDA head said that the results of the Sinovac vaccine's Phase III clinical trials vary between countries — ranging from 65.3% in Indonesia to 91.2% based on trials conducted in Turkey. These trials only involved adults aged 18 to 59 years.
However, in Brazil, the Sinovac vaccine only showed an efficacy rate of 50.4% when administered to health workers in hospitals treating COVID-19 patients.
"This is better than nothing, but the recommendation of experts is that it is not the best vaccine for health workers," Domingo said.
Prior to the FDA's issuance of approval for CoronaVac, Health Secretary Francisco Duque III said that the biopharmaceutical company's vaccine was likely to be the first to arrive this month. The doses were due to arrive Tuesday but had been delayed due to the lack of authorization.
Presidential spokesperson Harry Roque also said that out of the 600,000 doses donated by China, about 100,000 doses will be allotted to workers of the Philippine military.
With the Sinovac vaccine being well on its way to the Philippines, the Department of Health has been finalizing its priority list of recipients for the vaccine. A meeting will be held Monday to tackle a possible revision in the government agency's priority list.
"Perhaps, they need to first change our list of priorities," Roque stated. "Our so-called economic frontliners might go first with our military."
The Department of Health has yet to confirm whether it plans to follow the FDA's recommendation.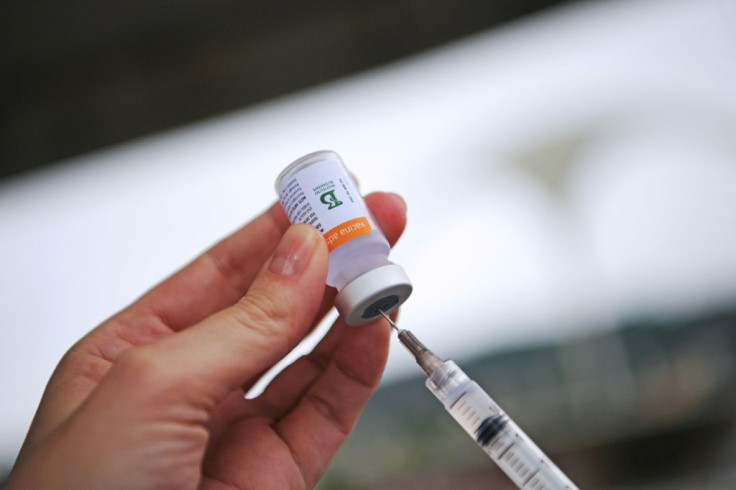 © Copyright IBTimes 2023. All rights reserved.