COVID Vaccine Side Effects: Here's What The CDC Says You Can Expect
The Centers for Disease Control and Prevention has released a new report that details the most common side effects that have been reported by individuals that have received the Moderna or Pfizer-BioNTech COVID-19 vaccine.
The data from the report comes from the agency's Vaccine Adverse Event Reporting System (VAERS) – a national vaccine safety surveillance program. Here, information was analyzed for 13.7 million doses of the COVID vaccines that took place from Dec. 14 to Jan. 13.
From the data obtained by the VAERS, the CDC was able to determine that the most common side effects that vaccine recipients experienced were headache, fatigue, dizziness, chills, and nausea. People also reported instances of aches, fever, joint pain, and pain at the injection site, the CDC said.
The side effects were more prevalent with the second dose of the Pfizer vaccine, according to the VAERS data. Fever and chills were also reported four times more often after the second doses of the COVID vaccine than the first in both vaccines makes, the CDC said.
According to VAERS data, there were 6,994 reports of adverse events after the COVID vaccine was administered. Of these events, 6,354 were "non-serious," and 640 were considered "serious," including 113 deaths, of which two-thirds occurred at long-term care facilities.
There were also 46 incidents of possible anaphylaxis – a potentially life-threatening allergic reaction – from individuals that received the Pfizer-BioNTech vaccine and 16 instances from people that were administered the Moderna shot, the data showed.
The CDC has previously said that severe allergic reaction to the COVID vaccine is "rare" as it has seen only 10 cases in over 4 million first doses of the shot.
To date, the CDC has administered over 57.7 million doses of the COVID vaccine to over 41 million people. Over 16 million people have received two doses of the vaccine, the agency said.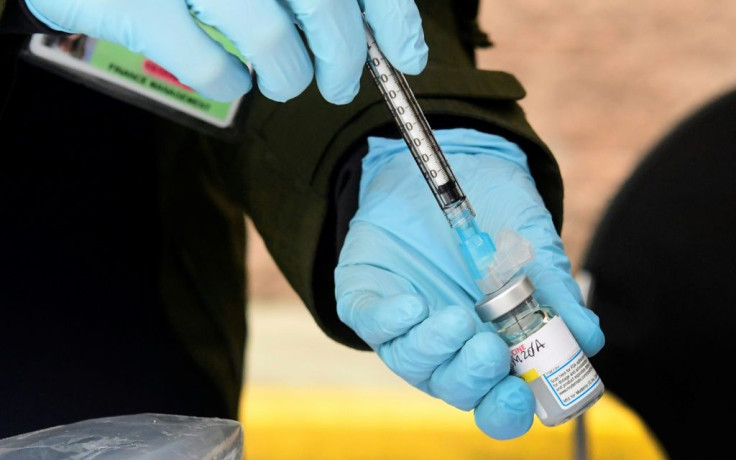 © Copyright IBTimes 2023. All rights reserved.