China Cracks Down On Academic Fraud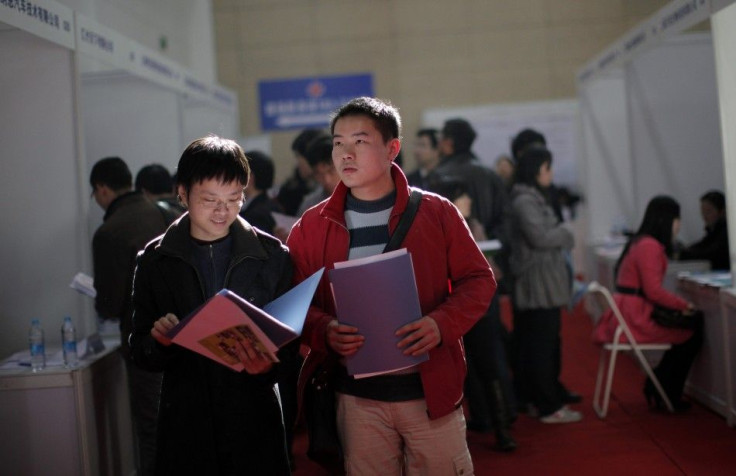 China's Ministry of Education has enacted a new regulation that will punish fraudulent behavior in an effort to curb academic corruption, which has become rampant in recent years.
In a nation where a college entrance exam, the gaokao, is taken so seriously by students, it may not be a surprise that people are willing to resort to academic fraud.
According to the Global Times, a state-run newspaper, the rule, which is the first of its kind in the nation, states that plagiarism, data fabrication, buying, selling or trading academic theses will all be persecuted as "fraudulent" behavior. The regulation will also require that universities disqualify any candidates who have been caught in such fraud cases from applying for any higher education programs or other degrees for three years. Any degrees that have already been obtained will also be revoked.
A series of plagiarism and fabricated-research scandals have plagued some of the nation's premier education institutions. According to NPR, Fang Zhouzi, a biologist and creator of a website devoted to exposing academic corruption, says he has singled out around 500 cases of academic fraud, but very few have been investigated.
Outgoing President Hu Jintao has often spoken about China shifting into an age of innovation, away from the knockoffs of Western products and technologies it has been previously known for. However, several cases of academic fraud have tarnished the reputation of many academic and research institutions, as well as individuals in academia.
According to China Daily, in one of the nation's oldest universities, Jiao Tong University, Chen Jin, the dean of the Microelectronics Institute claimed to have developed a microchip that had the potential for uses in everything from computers to vehicles. It was later revealed that the microchips were in fact manufactured by a company called Freescale, and Chen had just put his name on the chip.
Susan Blum, an anthropologist at the University of Notre Dame who has been studying Chinese society and culture for over 30 years, chalks up corruption to the government's involvement with institutions. "Because the government remains the principal source of funding for institutions of higher education, they are forced to compete with each other on the basis of rubrics, including the number of publications of their faculty," Blum said in her editorial piece featured in the China Daily.
"All this leads to a temptation to inflate the numbers of publications, sometimes by repeat publications, copying the work of others, fabricating research findings, including scientific data and more," she continued.
Though the new regulations could help prevent new cases of academic fraud and corruption, they do not introduce any legal repercussions beyond the academic penalties imposed on those found guilty.
In the case of Chen Jin, he was fired from his position at Jiao Tong Univerisity, but was not charged with any crimes such as stealing or plagiarizing intellectual property.
© Copyright IBTimes 2023. All rights reserved.