China's College Entrance Physical Tests Aim To Solve Student Health Issues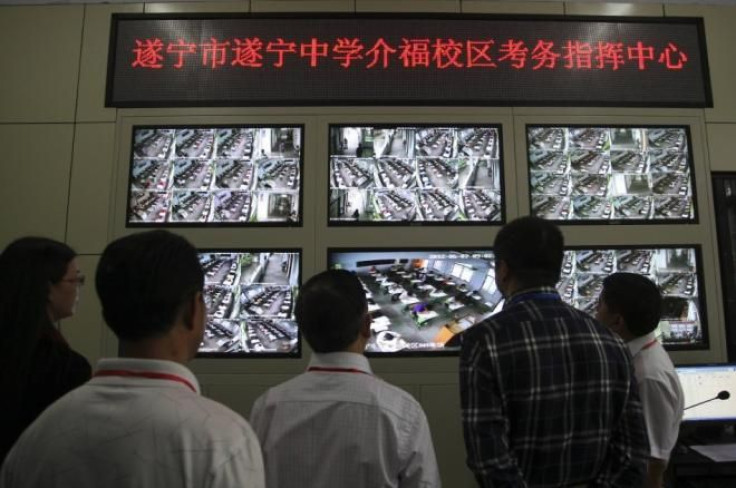 The physical health of high school students in China's capital has been gradually deteriorating, which can be attributed to the nation's intense study culture. As a result, China's Minstry of Education is considering whether to include a official physical fitness test as a part of the "gaokao" exam.
Ideally, the plan is to prompt high school students to focus on their physical health as a priority in addition to their studies. Typically, a youth studying for the gaokao exam spends several months preparing, whether through supplementary readings, extra classes or tutoring. The exam spans a two-day period in June, where students are tested on subjects such as Chinese, foreign languages, mathematics and sciences.
The rising concern comes after a report by China's Global Times, which said that Beijing's high school population is not healthy.
According to cited health authorities, "nearly 90 percent of the capital's high school students have some kind of health problem," the report said.
Specifically, the report found an increase in obesity, high blood pressure and nearsightedness among students. As a result of severe academic pressures, students are more likely to be found at a desk than at a playground, giving rise to poor nutrition and China's growing obesity problem.
China Radio International, or CRI, reported that even middle school students are struggling to pass the nation's standardized fitness test, which includes pull-ups, standing long jumps and 1,000 meter distance running, required to enroll in high school.
Qu Guoyong, a middle school physical education teacher in an eastern Chinese province thinks physical tests should be implemented and school curriculum should also change to feature more athletic classes in order to forge health improvements in students.
"I believe the plan to include PE in the college entrance exam is a necessary step to prompt students to take more [exercise]. Meanwhile, some courses such as gymnastics, rope-jumping and ball games have been set to develop students' interests in sports."
The problem with implementing a physical test is that it will not guarantee a healthier lifestyle change. The Chinese are typically very good test-takers, trouncing other countries' test scores in reading, math and science. According to research by the Organization of Economic Cooperative Development, China scored the highest in these areas on a internationally administered test.
However, physical tests are very different than written exams. Success of the program cannot be determined by a passing grade, but rather a change in health, which will not necessarily be achieved just by merely passing.
Cheng Fangping, a researcher on education studies at Renmin University, says that additional tests are not enough to create a healthier young population.
"Students would take physical exercises just for the purpose of passing the exams rather than developing a healthy lifestyle. They would have no incentive to pursue more sporting activites after they finish the exams," Chen told CRI.
The burden of students' college careers hinging on one test has been widely covered in foreign media. Students meticulously have their days planned out to include extra tutoring or intense studying for all of their subjects. One student who took the gaokao in 2011 told the Global Times that there would be no time to study for an additional fitness test.
"The study burden lasted through the final three years of high school. Me and my classmates spent almost all of our time in the classroom," she said.
"There was little time for physical exercise or even sleep. My parents wanted me to take some rest, but the pressure of the exams didn't allow me to."
China's current education testing system may be gravely affecting students, but an additional physical test may not be the solution.
Chu Zhaohui is a researcher at the China National Institute for Education Research. Chu believes that the students poor health is correlated to the pressure of the exam and suggests a different form of assessment.
"The only solution to the problem is not to allow one single exam to define a student," Chu said.
"Instead, if students could be judged by various aspects, including the time they participated in social activities or expanding on a hobby they love, they might be in a better health condition as a result."
Though the physical tests are probably not going to solve the health issues of China's young, it may be a step in the right direction.
As of February, Shandong province announced that students taking the gaokao would be required to take a fitness exam that will not count toward their exam grade but will ultimately be given to universities.
© Copyright IBTimes 2023. All rights reserved.
FOLLOW MORE IBT NEWS ON THE BELOW CHANNELS