China To Develop As Much As 5% Of Ukrainian Farmland, Some 3 Million Hectares, In Its Biggest Overseas Agricultural Project To Date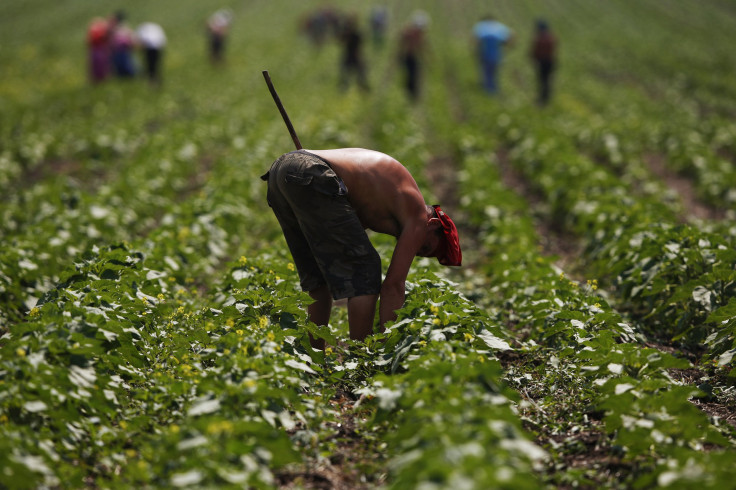 China has reached an agreement with Ukraine for enhanced crop and pork production on as much as 3 million hectares of farmland, or about 5 percent of Ukraine's total area, in what will be China's biggest overseas agricultural project to date.
Under a 50-year plan to introduce modern agricultural techniques and improved irrigation, which was agreed upon May 31 between China's Xinjiang Production and Construction Corps and Ukraine's KSG Agro, China could be investing as much as $2.6 billion in the Eastern European nation.
Ukraine will initially designate at least 100,000 hectares of high-quality farmland in its eastern Dnipropetrovsk region for the venture, according to the South China Morning Post of Hong Kong. The project will eventually expand to 3 million hectares, or 11,583 square miles, roughly 5 percent of the total area of Ukraine. The produce will be sold to two Chinese state-owned grain conglomerates at preferential prices.
As of April 2009, China had just over 2 million hectares of overseas farmland, which means this new Ukraine venture is "a very big project," according to Ding Li, a senior researcher in agriculture at Anbound Consulting in Beijing.
While the statement from XPCC did not reveal the value of the investment, the Kyiv Post reported last month that it would be more than $2.6 billion, which would represent an "unprecedented foreign investment" in the nation's agriculture sector, the newspaper said.
Some media reports described the deal as a purchase by China of Ukrainian land, but Ukrainian officials on Monday denied that any land was being sold and said it is not legally possible to sell land to foreigners.
The project would also be China's biggest such deal ever. Two large agricultural groups, the Beidahuang Group and the Chongqing Grain Group, have made similar moves to expand abroad. China has in recent years encouraged domestic food companies to farm overseas as China's food demand grows in pace with urbanization, according to the South China Morning Post.
China has made substantial agricultural investment abroad as a way to keep pace with its increasing consumption. Although domestic grain output has grown for 10 straight years, demand for imported grain has also grown. China imported nearly 14 million metric tons (15.43 million tons) of cereal and cereal flours last year, an increase of more than 150 percent from 2011.
"As urbanization speeds up, consumption has led to greater food demand and domestic grain prices have stayed above global prices," Ding said, according to the South China Morning Post. "Therefore, China has been importing more and more grain."
© Copyright IBTimes 2023. All rights reserved.