China Discloses Official Air Pollution Data In Response To Appeals From Environmental Groups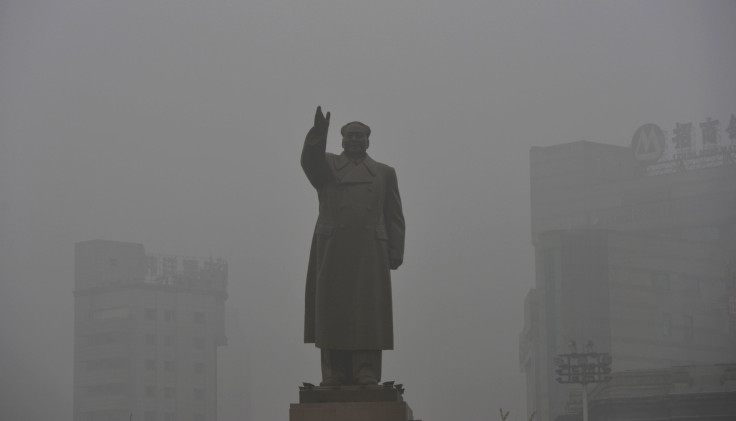 In an unprecedented move toward transparency, the Chinese government has agreed to disclose official data on air pollution in answer to appeals from environmental groups.
Since Jan. 1, Beijing has mandated that 15,000 factories, including state-owned enterprises, publicly report details on their air emissions and water discharges in real time, the Washington Post noted on Sunday.
China's war on pollution has become quite serious in the last few years, with bad air emerging as the culprit for causing more than a million premature deaths a year, as well as producing acid rain that damages agricultural output, driving away tourists and students to study abroad. The central government is also publishing data on the sootiest cities and trying to limit the use of coal with measures including the country's first carbon exchange.
Clearing up the air will take years, as the Chinese economy is still very much dependent on coal. The nation still has about 5.9 trillion tons of coal underground, much of it owned by wealthy and powerful mine owners who would not take the reduction to their business interests kindly. Even so, the moves from the government are steps in the right direction, and the requirement for factories to report is the "biggest thing" China has done to address its pollution problems, according to Linda Greer, of the Natural Resources Defense Council, in Washington.
"It brings them from the back of the pack globally, in terms of public information disclosure, to the front of the pack," Greer told the Washington Post. "Inevitably it will strengthen the hand of regulators when they have bad air pollution days, to look at real-time data."
Last year, the government began ranking the most-polluted cities. Seven of the 10 most-polluted cities in 2013 were in Hebei province surrounding Beijing.
© Copyright IBTimes 2023. All rights reserved.