China To Drop Quarantine Requirement For Foreign Travelers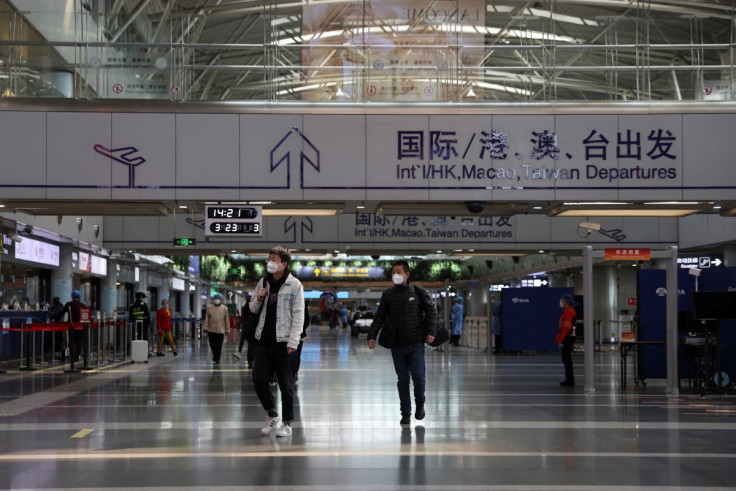 KEY POINTS
Beginning Jan. 8, China will no longer require inbound travelers to isolate at a government-run facility
Hong Kong relaxed its coronavirus restrictions for incoming residents and tourists earlier this month
China is battling another wave of coronavirus infections after easing its controversial zero-COVID policy
China announced that it intends to remove a COVID-19 quarantine requirement for inbound international travelers beginning next year, despite reports of millions of Chinese testing positive for the virus in the last few days.
China's National Health Commission bared the plans Monday as the country pivots to further ease its controversial zero-COVID policy, the Associated Press reported.
Beginning Jan. 8, China will scrap the five days of mandatory quarantine at a government-run facility and three more days of home isolation for inbound travelers.
However, travelers entering China will still have to undergo PCR testing 48 hours before departure and wear a mask while on their flight.
Earlier this month, Hong Kong also removed coronavirus restrictions for incoming travelers.
Hong Kong Chief Executive John Lee announced that all tourists and residents coming from abroad would be allowed to enter the city if they test negative for COVID-19 upon arrival.
But the gradual easing of anti-coronavirus measures may have resulted in a massive wave of infections that left hospitals across China scrambling to cope.
Last week, the Bloomberg news agency reported, citing minutes from an internal meeting of China's National Health Commission, that almost 37 million Chinese may have been infected with COVID-19 in one day.
About 248 million people, which accounts for 18% of China's total population, likely became infected with the virus in the first 20 days of December, the report claimed.
Zhejiang, a Chinese industrial province near Shanghai, has recorded about a million new daily cases of coronavirus, according to Reuters.
Zhejiang authorities said they expect daily COVID-19 cases to double by New Year's Day, which could reach up to 2 million.
Airfinity, a health data company, released a mortality risk analysis suggesting that between 1.3 million to 2.1 million Chinese could die in the country's current coronavirus outbreak.
But on Sunday, the country's National Health Commission announced that it would no longer provide daily figures for coronavirus cases and deaths.
The lack of credible data prompted U.S. Secretary of State Antony Blinken to call Chinese Foreign Minister Wang Yi, urging China to be transparent in its COVID-19 response.
The World Health Organization also expressed concern about the current virus outbreak in China, urging Beijing to ramp up its vaccination drive.
China began lifting some of the key parts of its zero-COVID policy earlier this month after protests erupted nationwide in November, calling on the government to scrap the strict coronavirus protocols.
The nationwide protests were seen as the biggest show of public discontent against Chinese President Xi Jinping.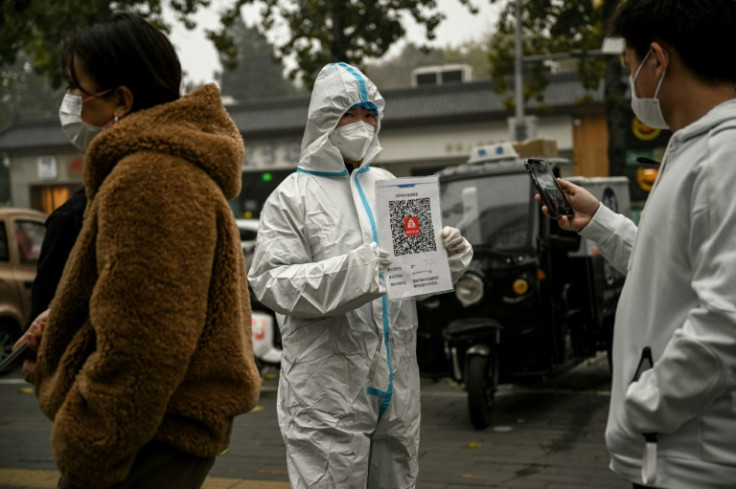 © Copyright IBTimes 2023. All rights reserved.