China Increases Subsidies On Energy-Efficient Vehicles, But Is It Enough To Alleviate Pollution?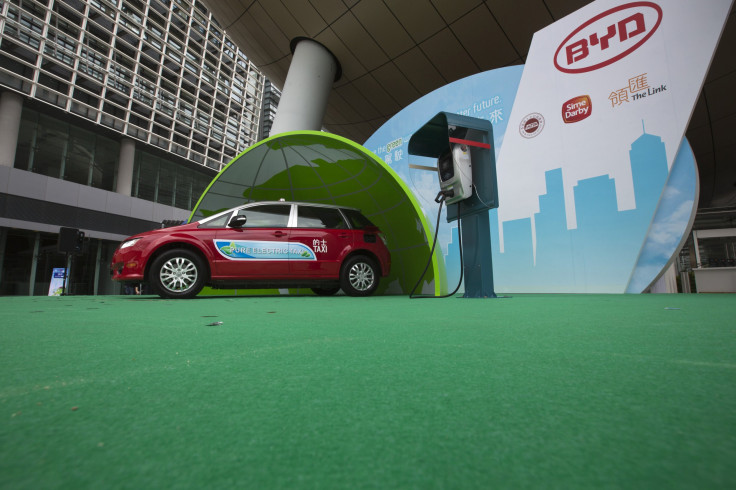 In an attempt to spur demand for energy-efficient and environmentally friendly vehicles, China is increasing tax exemptions on purchases of "new-energy" vehicles and vessels. The government hopes that making a push for new-energy technology, (electric, plug-in and fuel-cell technology) will help alleviate rampant pollution.
China introduced 10 percent tax exemptions on new-energy vehicles last year, but announced on Tuesday further tax cuts on domestic purchasing by 50 percent. The tax exemptions are the result of a joint effort by the Ministry of Finance, State Administration of Taxation and the Ministry of Industry and Information Technology, which also announced that all new-energy vehicles being used for commercial use would be completely exempted from normal vehicle and vessel taxes.
Manufacturers also benefit from government breaks and subsidies. The central government allows manufacturers of new-energy vehicles to qualify as a "emerging industry" and receive regional investment subsidies. Beijing also allocated nearly 100 billion yuan ($16 billion) to build charging facilities and appropriate infrastructure to popularize energy-efficient vehicles.
Together, the government hopes this will bolster the number of clean-energy cars on the road to eventually hit a government-set growth target of 200,000 new-energy buses and 100,000 new-energy taxis and delivery vehicles on the road by 2020. The announcement comes after a first round of tax incentives doled out last year, in addition to intense government promotion which gave rise to improved sales of clean-energy vehicles. "The State Council is putting electric vehicles high on its agenda because they not only save energy but also avoid atmospheric pollution," Wan Gang, China's Science and Technology Minister, said in Beijing during last year's initial tax break announcement. "Senior officials from the State Council are working on that, and I believe very soon there will be more preferential policies for electric vehicles coming out." According to statistics by the Ministry of Transportation, new-energy vehicle production tripled year-on-year in the first quarter of 2015 to 25,400.
New-energy vehicle subsidies are just part of a larger economic plan to develop the country's alternative energy sector by offering up deep subsidies and investing in solar and wind power. In 2014, China spent a record $83 billion on its clean-energy sector, which was a 39 percent jump from 2013 and more than double what the U.S. spent. The jump in spending is attributed to the government's attempts to address its pollution problem; the goal is that 15 percent of China's power will coming from renewable sources by 2020.
Despite all this, experts widely recognize that cutting car emissions won't be enough to solve the nation's pollution issues. A report in 2014 by the China Academy of Sciences, the country's top research body, found that motor vehicle emissions contributed less than 4 percent of Beijing's PM2.5 pollutants, a tiny particulate that is often used as a measure of air quality. The study instead found that burning fossil fuels at factories that ring Beijing's periphery were the biggest contributor to the city's pollution.
Reform in China's high-polluting manufacturing industries will likely give the country the clean bill it is striving for. Though the central government has promised to regulate and control the nation's factories, even shuttering several of them, many continue to operate without any environmental accountability.
© Copyright IBTimes 2023. All rights reserved.