China Lashes Out After US Warship, Coast Guard Cutter Sail Through Taiwan Strait
KEY POINTS
USS Kidd and Coast Guard cutter Munro sailed through the strait Friday
Beijing said it won't tolerate any interference in its internal affairs
This was the eighth time that a U.S. warship sailed through the waters
A day after a U.S. Navy warship and a Coast Guard cutter streamed through the Taiwan Strait, China on Saturday lashed out against the U.S., calling it "the biggest threat to peace and stability."
A statement posted on the Chinese Defense Ministry's website called the move provocative, adding that it showed that the U.S. is the biggest threat to peace and stability and creator of security risks in the 160-kilometer-wide Taiwan Strait.
"We express firm opposition and strong condemnation," the statement was quoted by the Associated Press.
In Saturday's statement, China also called Taiwan "an inalienable part of China." Beijing will not tolerate any interference in what it called its internal affairs, it added.
Guided-missile destroyer USS Kidd and the Coast Guard's legend-class cutter Munro sailed through the waters between China and Taiwan Friday. This was the eighth time that the U.S. Navy was sending a warship through the contested water.
"The ships' lawful transit through the Taiwan Strait demonstrates the U.S. commitment to a free and open Indo-Pacific," a statement from the Navy's Japan-based 7th Fleet said.
The 127-meter-long Munro arrived in the region in mid-August for a month-long deployment. Earlier in the week, the Munro was seen training with a Japanese coast guard ship, the Aso, in the East China Sea.
The transit comes as China launched assault drills earlier in the month at multiple locations near Taiwan, in response to what it called "external interference" and "provocations." Warships and fighter jets, dispatched by the PLA Eastern Theater Command, had exercised off the southwest and southeast of Taiwan, practicing joint live-fire assaults, and testing the troops' integrated joint operation capabilities.
During the recent drill, Beijing had also put to use a large civilian cargo ferry to transport troops, weapons, and supplies, hinting at its ability to mobilize its civilian vessels during a Taiwan invasion.
Earlier this month, officers from the U.S. and Taiwanese coast guards met to discuss improving cooperation. The U.S. State Department had also recently approved the sale of 40 self-propelled howitzers to Taiwan. The island nation had then thanked the U.S. for the sale, saying it would help "maintain a rock-solid self-defense and regional peace and stability."
Senior Pentagon officials had also held talks with the Chinese military for the first time since President Joe Biden took office in January to focus on managing risk between the two countries, a report by Reuters said.
China considers Taiwan a renegade province and has vowed to eventually "unify" Taiwan with the mainland, using force if necessary.
This comes as top military officials in the U.S. predict that a possible military action can happen in the next six years.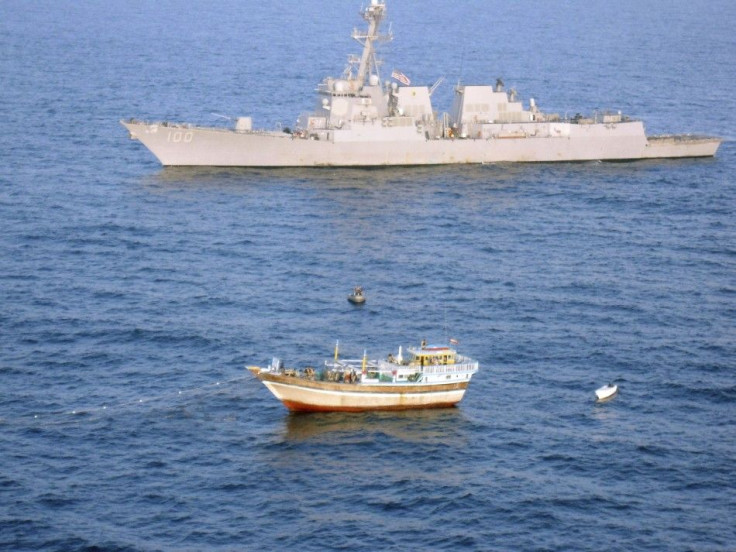 © Copyright IBTimes 2022. All rights reserved.
FOLLOW MORE IBT NEWS ON THE BELOW CHANNELS