China Looks To Join Pacific Trade Pact Spurned By US
On Thursday, China's Commerce Ministry announced that it submitted an application to join a Pacific trade pact that was designed in part to counter its own influence.
The Comprehensive and Progressive Agreement for Trans-Pacific Partnership (CPTPP), formerly known as the Trans-Pacific Partnership (TPP), is a trade agreement between 11 nations bordering on the Pacific Ocean and makes up one of the largest free-trade zones in the world.
The CPTPP was sealed as between Australia, Brunei, Canada, Chile, Japan, Malaysia, Mexico, New Zealand, Peru, Singapore, and Vietnam in January 2018 and came into effect in December of that year.
Membership in the pact requires unanimous approval from each of the 11 member-states, which can make China's entry into it uncertain. Several of them have tense relationships with Beijing over territorial disputes while others view its rising military and economic might with concern.
China's interest in joining the CPTPP is not new. Kyodo News reports that President Xi Jinping expressed interest in November 2020 and more recently, China ratified a separate free trade deal called the Regional Comprehensive Economic Partnership (RCEP). The RCEP makes up the world's largest trade bloc already counts some CPTPP members, including Japan, Australia and New Zealand.
China's Commerce Minister Wang Wentao reportedly spoke on the phone to discuss necessary procedures with Damien O'Connor, New Zealand's trade minister. Japan has insisted that complying with high-standard rules would be a prerequisite for China to enter membership negotiations.
It is something of an ironic move from China to seek membership in a trade alliance that was designed with countering its reach in mind. However, its bid to join can be seen as a way to prevent itself from being isolated in the region by the United States.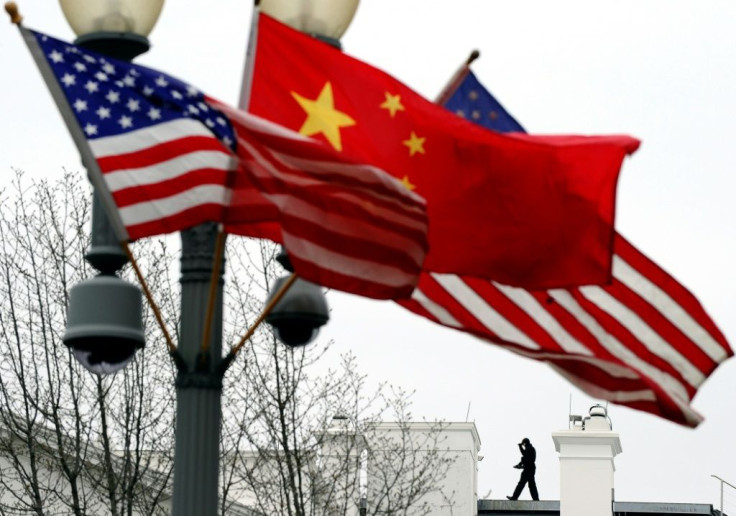 The U.S. was initially intent on joining the CPTPP during the administration of former President Barack Obama. The victory of Donald Trump in November 2016 brought an end to any prospect of U.S. membership in the CPTPP because of Trump's vehement campaigning against international trade deals that he insists disadvantaged American workers and businesses.
One of Trump's first executive orders upon entering office was to withdraw the U.S. from the deal.
President Joe Biden has not signaled any intent on joining the CPTPP, but he has made competition with China the center of his foreign policy since taking office. Last week, Biden spoke with Xi for the first time and discussed areas where their interests align and "areas where our interests, values, and perspectives diverge."
On Wednesday, the U.S. announced with the United Kingdom and Australia a new deal to develop an Australian nuclear submarine fleet. China was not mentioned in the announcement, but Beijing criticized the move as an "extremely irresponsible" threat to stability in the region.
© Copyright IBTimes 2022. All rights reserved.
FOLLOW MORE IBT NEWS ON THE BELOW CHANNELS