China Pollution: Beijing Issues Its First Ever 'Red Alert' As Thick Smog Blankets City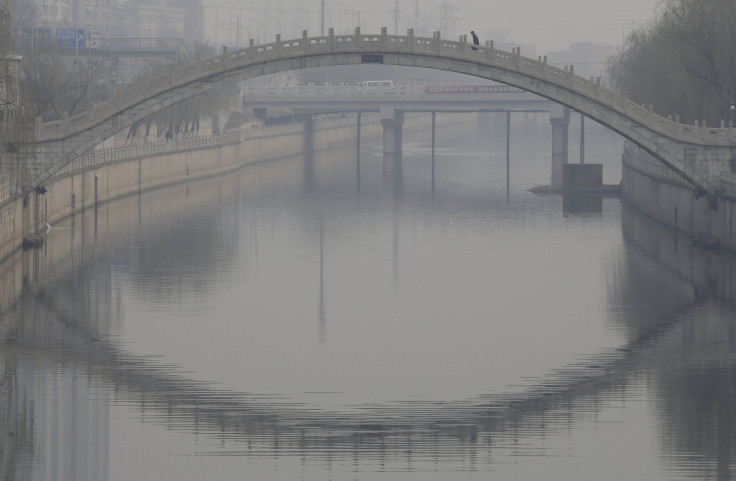 Less than a week after air pollution levels in Beijing peaked to a year high, authorities in the Chinese capital issued their first "red alert" for pollution. According to a report by China's state-run Xinhua news agency, the alert would remain in effect Tuesday through Thursday, during which time the city is expected to be shrouded in heavy smog.
In addition to suspending kindergarten, primary and secondary school classes, the notice also places traffic restrictions on certain types of vehicles in the city. China has a four tier color-coded weather alert system, with red being a warning for the most extreme weather, followed by orange, yellow and blue.
A red alert is usually issued after three days of extremely high levels of air pollution. Last week, the Beijing city government initially issued an orange alert, asking elementary and middle schools to suspend outdoor activities, and a week before that, it issued a yellow alert.
On Monday, an air quality index at the U.S. embassy in Beijing stood at 256 -- putting the level of harmful microscopic PM 2.5 particles at 206 micrograms per cubic meter. The World Health Organization's maximum recommended limit for PM 2.5 particles is 25 micrograms per cubic meter.
© Copyright IBTimes 2023. All rights reserved.