Is China Pressuring South Africa to Block Dalai Lama Visit?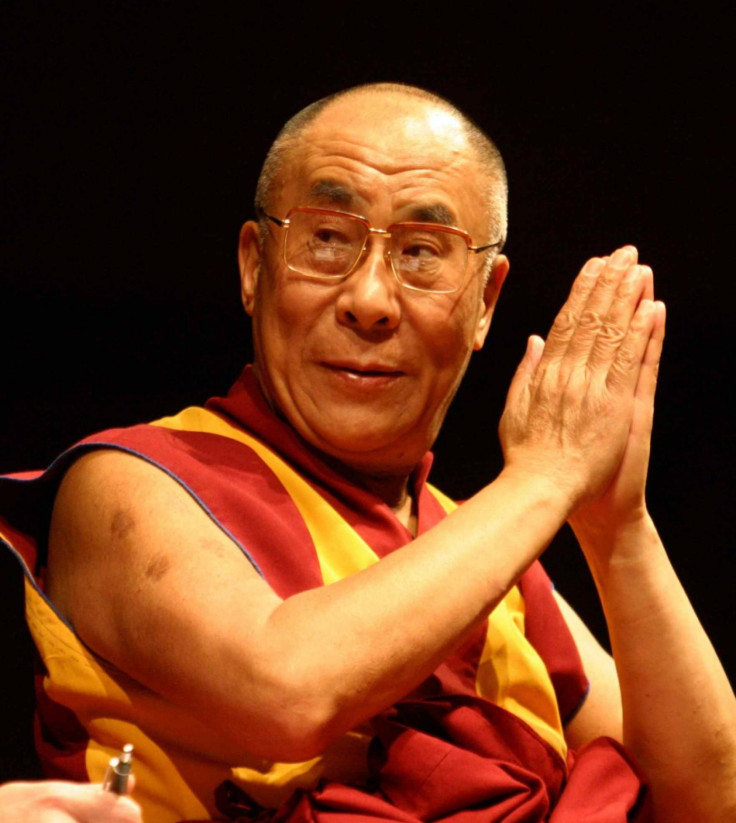 The South African government is delaying the granting of a visa to Tibetan spiritual leader Dalai Lama on suspicions that the Chinese government has placed pressure on Pretoria.
The Dalai Lama was scheduled to attend the 80th birthday of his friend and fellow Nobel Peace Laureate, Archbishop Desmond Tutu in early October.
Reportedly, the Dalai Lama tried to apply for a visa in June but was rejected because it was too far ahead of his intended visit. Later, South African immigration officials claimed they were unable to process the visa because he provided a photocopied passport.
Nomfundo Wazala, CEO of the Desmond Tutu Peace Centre which invited the Dalai Lama to South Africa, told reporters: We've sent letters, following up on a daily basis with phone calls and still are in a situation where there is no response and it's getting us much more anxious. We have been patient, but we really feel at this point in time we deserve an answer.
A spokesman for South Africa's foreign affairs department, Clayson Monyela, denied that Chinese officials pressured the government to deny a visa for the Dalai Lama.
South Africa Deputy Foreign Minister Marius Fransman also told reporters: There's no pressure being put on South Africa on this matter. There was an application [for a visa]. There is a process and that will now be considered by the relevant authorities.
The postponement raises questions about South Africa's dedication to human rights and free speech – while it seeks to curry favor with the economic superpower than China has become.
Reportedly, some newspapers in South Africa have made a link between China's treatment of Tibetans, with the policies of the former Apartheid government against black people.
An editorial in the Daily Maverick newspaper wrote: Our leadership has a clear choice: to look deep into the African soul and emulate [Nelson] Mandela's actions by extending a hand of friendship, while at the same time understanding that it won't, in fact, have any real impact on our relations with China. Or, once again to yield as the people who will submit to the will of another nation, to constrict our spirit and our standing as a moral society, and close our doors on a genuine man of peace and the justified hopes of his people.
The Dalai Lama, who gave up his political leadership of the Tibetan independence movement, was welcomed to South Africa in 1996 when he met with President Mandela.
By 2009, however, the South African government prohibited the Buddhist leader from coming to the country to attend a peace conference, claiming it would deflect attention away from the 2010 World Cup soccer tournament.
At the time, Tutu criticized the government's actions as "disgraceful" and charged it with shamelessly succumbing to Chinese pressures."
China has repeatedly condemned the dalai lama as a 'separatist,' adding that Tibet is a part of its territory. Beijing officials attack any foreign government that even considers allowing the Buddhist leader to visit.
Earlier in September 2011, China savagely criticized Mexico's President Felipe Calderon meeting with the Dalai Lama.
Chinese Foreign Ministry spokesman Ma Zhaoxu said Calderon's actions grossly interfered with China's internal affairs, hurt the feelings of the Chinese people and harmed Chinese-Mexican relations.
Another spokesman for the Foreign Ministry Hong lei told reporters that China's position of opposing the Dalai Lama visiting any country with ties to China is clear and consistent.
China is one of the South Africa's biggest trade partners.
According to Reuters, South Africa exports about $5.5 billion annually year in minerals to China. Last year, China even invited South Africa to join the BRIC.
© Copyright IBTimes 2023. All rights reserved.