China Says US A 'Black Hole' In Global Drug Crisis After Latest Biden Designation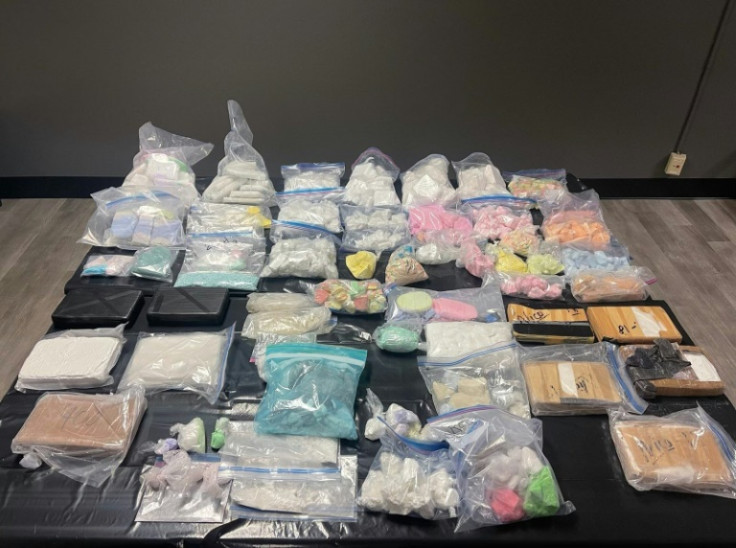 KEY POINTS
Chinese foreign ministry spokesperson Mao alluded to the U.S.'s consumption of 80% of the world's opioids
Biden designated China and 22 other countries as "major illicit drug producing" nations last week
The U.S. DEA named China in 2020 as the primary source of fentanyl flow into the country
U.S. President Joe Biden recently identified China as one of the world's "major illicit drug producing countries," and Beijing isn't taking any of it, saying the United States is in no position to designate China as a drug producing nation due to the Western powerhouse's opioid use.
"The U.S.'s identification has no basis in facts. This is a malicious smear against China. We firmly oppose it and have made serious demarches to the U.S.," Chinese foreign ministry spokesperson Mao Ning said during a press briefing Monday.
Mao argued that China has "always been serious about fighting drugs," adding that it has listed 38 types of controlled precursor chemicals — a number it claims to be more than a dozen than the chemicals regulated by the United Nations.
Precursor chemicals are substances known to be used in the illegal manufacturing of forbidden drugs.
"In contrast, the U.S., with 5 percent of the world's population, consumes 80 percent of the opioid produced in the world — which makes the U.S. a black hole and source of problem for global drug control," Mao added.
The Minnesota Department of Health said in 2022 that the U.S. consumes more than 80% of the world's opioids. In particular, Americans consume approximately 99% of the world's hydrocodone, an opioid used for pain relief and also utilized as a cough suppressant.
Mao went on to accuse the U.S. of being the "single largest major drug demand country," saying Washington is in no position to point a finger at Beijing's anti-narcotics efforts.
Beijing's remarks came after Biden designated China as one of the world's "major illicit drug producing countries" on Sept. 15, along with nearly two dozen other nations, including Mexico, the Dominican Republic and India.
Being on the list doesn't necessarily mean that a country has ineffective counterdrug efforts or it has a low level of cooperation with the U.S., Biden said in a memorandum.
The U.S. president went on to explain that it is understandable countries with large chemical and pharmaceutical industries face difficulties in preventing precursor chemicals from being diverted to illicit drug production. This is also true for the U.S. and countries with strict regulatory processes for preventing diversion.
He said a "vast majority" of illicit drugs causing "the most damage" in the U.S. come from beyond the country. To restrict the availability of such drugs, Biden said there should be improved cooperation between the U.S. and other nations.
For the Chinese government, cooperation is also crucial, but it also noted that the U.S. should first find ways to reduce domestic demand. "The incompetence and ineffective control is the true cause of the pervasive drug problem in the U.S.," Mao reiterated.
The U.S. recently charged four Chinese companies and eight Chinese nationals with trafficking chemicals used in manufacturing fentanyl, a highly potent synthetic opioid primarily used as an analgesic.
The U.S. Centers for Disease Control and Prevention (CDC) said drug overdose rates linked to fentanyl saw a 270% spike between 2016 and 2021, from 5.7 per 100,000 people to 21.6 per 100,000 people.
A recent study also indicated that the number of children and infants dying from a fentanyl overdose in the U.S. has been increasing in the past few years.
In a 2020 report, the U.S. Drug Enforcement Administration named China as the primary source of fentanyl and fentanyl-related substances trafficked into the U.S. The agency did acknowledge Beijing's efforts in limiting fentanyl production and trafficking from China.
© Copyright IBTimes 2023. All rights reserved.