China Sends Ship Of Tourists To Disputed Island Territory In South China Sea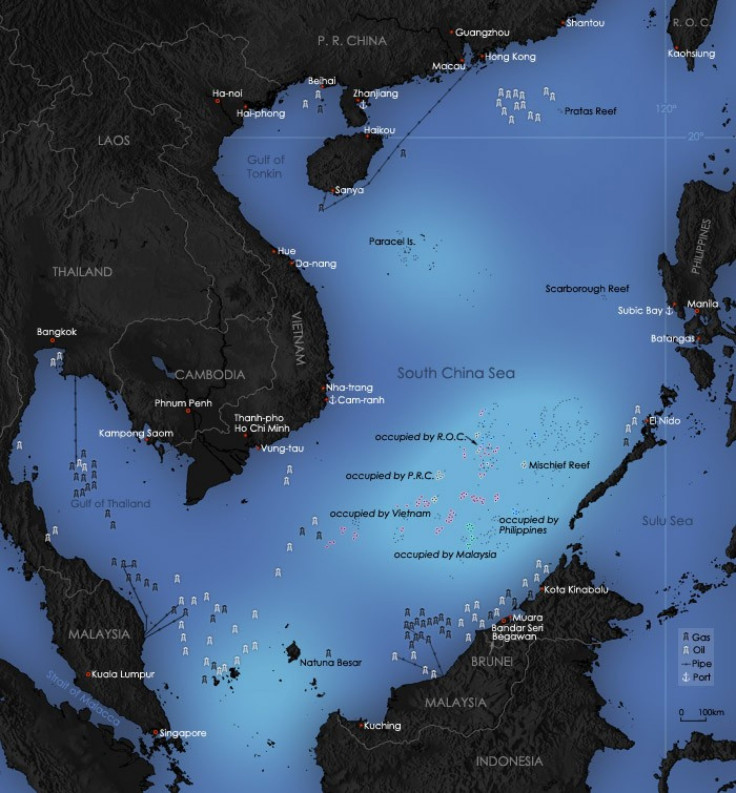 China and Japan's ongoing clash over the disputed territory of the mutually claimed Diaoyu/Senkaku Islands may soon be taking a back seat to another territorial dispute involving Beijing. The first Chinese tourist ship bound for the disputed Paracel Islands has set sail in the South China Sea yesterday, making stops at various places on the isles that have been the subject of controversy between Beijing and several other nations.
According to the Global Times, the ship's 100 passengers paid somewhere between 7,00 and 9,000 yuan ($1,135 to $1,459) for their four-day voyage, which China hopes will soon become a twice-monthly tour depending on the success of the maiden trip.
According to a report by AFP, the ship will make a stop at the Paracel Islands, which both China and Vietnam lay claim to.
The journey through the South China Sea allows tourists to make a stop in Sansha City, a new and rapidly developed city in the islands, which China considers to be part of its southern Hainan province, and on Woody Island, a part of the Paracels that both Vietnam and the Philippines have claimed.
Last July, China celebrated the "birth" of its new city, Sansha, by hanging colored banners, inviting members of the military to officiate the event and by proudly playing the Chinese national anthem. The Philippines and Vietnam have refused to recognize Sansha as a Chinese provincial-level entity.
Still, a commentary by China's Global Times defended the new tourism initiative in expectation of impending criticism, saying tourism is not a move of aggression toward other nations.
"China's Xisha tourism has nothing to do with its neighboring countries," the report said, citing the Paracels by their Chinese name. "Those who want to manipulate China's moves to make trouble are not admirers of international law and regional security."
Previous Chinese developments on the Paracel Islands have angered several governments in Southeast Asia in the past, including Brunei, the Philippines and Vietnam, even raising concerns with Washington.
The Paracels, a cluster of roughly 20 islets and reefs, are just one of many territories China disputes with neighbor nations in the South China Sea waters. Historically, China has occupied the Paracels since 1974, after a brief war with what was then South Vietnam.
The new tours will likely anger China's Southeast Asian neighbors, perhaps provoking responses similar to those that happened after the release of China's new passports, which featured a map with maritime areas that included the Paracels.
© Copyright IBTimes 2023. All rights reserved.
FOLLOW MORE IBT NEWS ON THE BELOW CHANNELS