China Space Program: First Cargo Spacecraft Launch Planned For April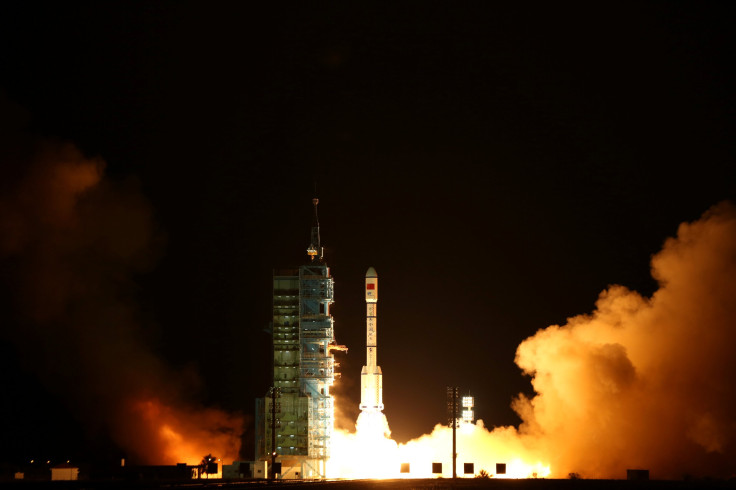 As part of its ambitious space program, which includes landing a probe on the dark side of the moon and a lunar sample return mission, as well as a permanently manned orbital space station, China plans to launch its first cargo spacecraft in mid-April, state media reported Monday.
Citing sources in the China Manned Space Agency, a Xinhua report said the Tianzhou-1 cargo spacecraft arrived Monday at the Wenchang Space Launch Center in Hainan Province in south China. The first cargo vessel built independently by China, Tianzhou-1 consists of a capsule each for cargo and propellant, and can carry a payload of up to six tons.
Itself weighing about 13 tons at liftoff, it is designed to stay in space for up to three months at a stretch. It is also capable of docking with Tiangong-2, a space laboratory China launched mid-September 2016, which it can refuel as well.
It will be launched aboard a Long March 7-Y2 carrier rocket, which will arrive at the launch center some time in March, the space agency sources told Xinhua.
China aims to have Tiangong-3 (Tiangong means heavenly palace in Chinese) ready by 2022, as a full-fledged space station, like its own version of the International Space Station. The various components, including Tiangong-1 (launched in 2011) and Tiangong-2, were to come together to make up Tiangong-3. However, Tiangong-1 is expected to fall to Earth this year, with the precise time and place of its crash not known.
The Asian powerhouse's space program is relatively new, with the first Chinese astronaut going beyond the atmosphere only in 2003. However, it is one of the only three countries to have landed a rover on the moon, a feat it performed in 2013. But the rover, called Jade Rabbit, developed technical problems soon after. The country also sent two astronauts on a month-long mission to the Tiangong-2 lab in 2016.
© Copyright IBTimes 2023. All rights reserved.