China To Step Up Counterterrorism Measures After Paris Attacks, Calls For International Support Against Xinjiang Separatists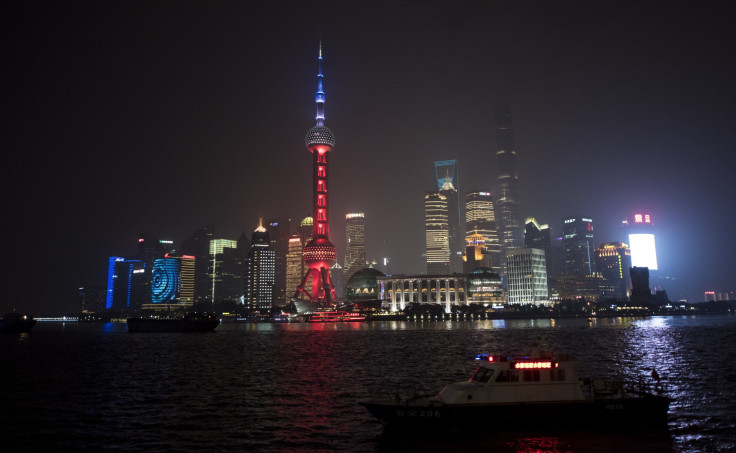 SHANGHAI -- China says it will step up counterterrorism measures in response to last week's attacks in Paris. A statement from the country's Ministry of Public Security said the attacks could be part of a pattern that might be repeated elsewhere, and therefore "China must be on high alert to combat terrorism," state media reported.
Public Security Minister Guo Shengkun told a meeting of officials at the weekend that extra patrols would be instituted in public places, including airports, railway stations, shopping malls, schools and entertainment venues, according to the official Xinhua News Agency. He called on officials to strengthen counterterrorism intelligence, and also "work to resolve disputes to keep them from developing into bigger issues that can result in extreme and violent incidents."
China has already stepped up security precautions this year and drafted a tough new anti-terror law, following a series of attacks by Islamic separatists from northwest China's Xinjiang region. Thirty-one people were killed and more than 100 injured in a knife attack at a railway station in the southwestern city of Kunming in March 2014, while another 39 were killed at a market in Xinjiang's capital Urumqi in May last year. And this weekend China's police confirmed an attack on a coalmine in Xinjiang's Aksu region in September, in which 50 people are reported to have died, and another 50 were injured.
China's President Xi Jinping condemned the Paris attacks -- and in a rare display of international solidarity, Shanghai's Oriental Pearl Television Tower lit up with the colors of the French flag on Saturday. Speaking in Turkey at the G-20 meeting at the weekend, Xi said that the "international community must join hands in further stepping up cooperation to fight terrorism."
Xi said there is a particular need to "address both the symptoms and root causes" of such attacks and there should be "no double standards" in international efforts. Foreign Minister Wang Yi echoed these remarks, and specifically called for the international community to target what China says is the main Xinjiang terrorist group, the East Turkestan Independence Movement (ETIM). This is a key concern for Beijing, which says that ETIM is responsible for many recent attacks in China. However, though the organization was listed as a terrorist group by the U.S. in 2002, it is no longer included on the State Department's main list of Foreign Terror Organizations.
The location of the G-20 meeting also holds its ironies -- since China this year accused Turkey of facilitating the movement of Xinjiang activists to join the Islamic State group, also known as ISIS, in the Middle East, and of interfering in Chinese attempts to repatriate such people. There were also protests at the Chinese consulate and a Chinese restaurant in Istanbul over reports that China had banned many Muslims in Xinjiang from observing Ramadan -- something Beijing denied.
However, the G-20 meeting has seen rare displays of solidarity over the issue from the various leaders attending. And analysts noted that Beijing had also won increased U.S. tolerance of its crackdown on separatism in Xinjiang after it offered support for George W. Bush's "war on terror" after the Sept. 11 attacks in 2001.
Whether the China's leaders' comments about understanding the roots of terrorism will lead to any change of policy in Xinjiang remains to be seen. Chinese media have previously sharply criticized international media for suggesting that there were economic or policy causes of ethnic tension and unrest in Xinjiang. And the chief editor of the official Xinjiang Daily newspaper was recently sacked for failing to implement the official line in his coverage of the terrorism issue, state media reported.
Experts quoted by Chinese media said China was "facing the same threats from IS as France, and must prepare for similar terror attacks," and should "improve emergency mechanisms to prevent similar fatal attacks." Major cities have tightened security, with X-ray checks on luggage at rail and subway stations and airports -- but experts said vigilance needed to be tightened in smaller cities too.
The official Global Times, however, also sounded a noted of warning -- it said the West, in particular, should be careful to avoid appearing to be "countering Islamic civilization" -- saying this could lead to tumult and chaos. It said the Paris attacks were designed to "infuriate the West and make it strike back expansively, which will in turn grow Muslims' discontent into hatred of the West or even the world." And it said the fight against terror "has to be both determined and rational to avoid facilitating a clash of civilizations," and should "consider Muslims' feelings."
It added: "We hope the West can keep calm."
© Copyright IBTimes 2023. All rights reserved.