China Submits East China Sea Claims To UN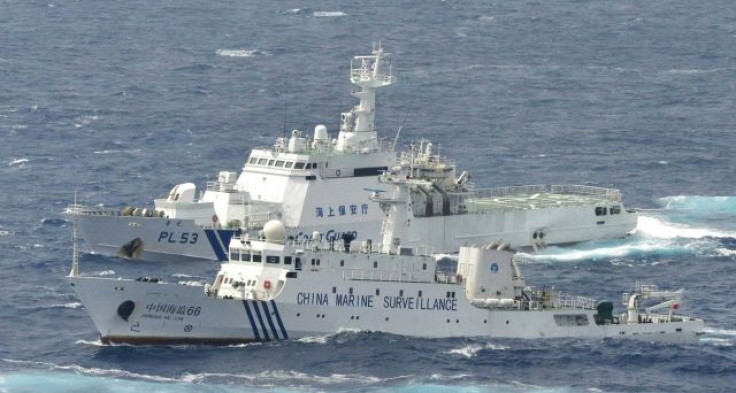 China has submitted to the United Nations a detailed report of its claims to a disputed region in the East China Sea extending beyond its exclusive economic zone recognized by the U.N.
The report said certain geological features prove that China's territory extends out to the disputed group of islands near Japan, the BBC reported Friday.
Long-held tensions between China and Japan escalated Sept.11, when the Japanese government announced the signing of a contract worth 2.05 billion yen ($26 million) to buy three of the five main islands, known as Senkaku in Japan and Diaoyu in China, from their private owner.
Since then Chinese patrol ships have frequented the waters around the islands.
A U.N. commission of geological experts will examine China's submission but does not have the authority to resolve conflicting claims.
On Thursday, the Japanese military scrambled F-15 fighter jets after a Chinese government plane entered the airspace over the disputed islands.
Japan's chief Cabinet secretary, Osama Fujimura, condemned the Chinese intrusion into the airspace claimed by Japan, the first time this year.
"Despite our repeated warnings, Chinese government ships have entered our territorial waters for three days in a row," Fujimura was quoted as saying by Reuters.
"It is extremely regrettable that, on top of that, an intrusion into our airspace has been committed in this way," he said, adding that Japan had formally protested through the diplomatic channels.
The islands, which lie some 200km (124 miles) off Japan's Okinawa island and beyond China's 200 nautical mile (370km) exclusive economic zone, are surrounded by an area rich in fisheries and are believed to contain significant hydrocarbon resources.
In its submission to the U.N., China argues that topographic and geological characteristics show that the continental shelf in the East China Sea is "the natural prolongation of China's land territory."
"The natural prolongation of the continental shelf of China in the East China Sea extends to the Okinawa Trough, which is an important geographical unit featuring remarkable partition," China's Xinhua news agency said, citing the document.
China has laid claim to the islands since the U.N. returned them to Japanese sovereignty in accordance with the Okinawa Reversion Agreement that ended the U.S. occupation of Okinawa. Despite the normalization of relations between China and Japan in 1972, repeated tussles involving fishing and patrol boats from China, Japan, Taiwan and Hong Kong have occurred in the past.
© Copyright IBTimes 2023. All rights reserved.