China Threatens to Restrict Drug Exports To US Amid Coronavirus Pandemic
KEY POINTS
U.S. and China have been blaming each other for the spread of COVID-19
The U.S. is heavily dependent on China for medicine supplies
President Trump has been pushing for domestic manufacturing of drugs
As the coronavirus pandemic threatens to bring the world to a halt, China has threatened to restrict the export of critical drugs to the United States. Beijing and Washington have been blaming each other for COVID-19, which now plagues the world.
The Trump administration has often described the outbreak as the Wuhan virus, with the President, just the other day, calling it the Chinese virus. China has alleged the U.S. military's hand in the pandemic.
Robert O'Brien, the president's national security adviser, did not hold back his words at the Heritage Foundation, saying the outbreak in Wuhan was covered up. "There's lots of open-source reporting from China, that the doctors involved were either silenced or put in isolation, or that sort of thing, so that the word of this virus could not get out," O'Brien said.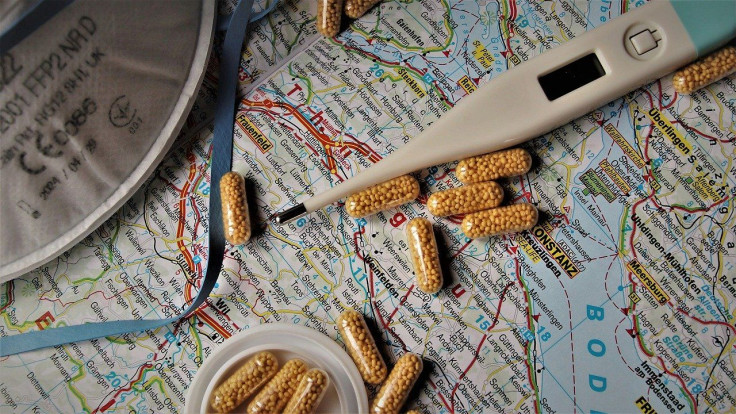 Republican senator Marco Rubio told Fox News of the threats from Beijing to cut off medicine supplies to the U.S., amid anger by some to blame China for not acting swiftly enough. "China can threaten to cut us off from our pharmaceutical supplies, they could trigger a domestic problem here that would make it difficult for us to confront them," he said, adding that its a tremendous amount of leverage. Rubio also pointed out that President Trump had praised China's efforts to tackle the virus.
However, China's state-run media agency Xinhua described the U.S.'s initial reaction to the coronavirus outbreak as "very unkind" as it had imposed a travel ban. "If China retaliates against the United States at this time, in addition to announcing a travel ban on the United States, it will also announce strategic control over medica l products and ban exports to the United States. Then the United States will be caught in the ocean of new coronaviruses," the article said. It also stated that if China banned exports, the U.S. will fall into the "hell of a new coronavirus pneumonia epidemic."
Taking China's threats seriously, the Trump administration and lawmakers, according to the Washington Times, are calling for a dramatic revamping of domestic U.S. drug manufacturing operations.
The Trump administration has been pushing for more American manufacturing of pharmaceuticals to reduce dependence on China. The New York Times said this includes efforts by White House trade adviser Peter Navarro to tighten "Buy American" laws so federal agencies are required to purchase American-made pharmaceuticals and medical equipment.
Yanzhong Huang, a senior fellow for global health at the Council on Foreign Relations, said Chinese pharmaceutical companies have supplied more than 90% of U.S. antibiotics, vitamin C, ibuprofen and hydrocortisone, as well as acetaminophen and heparin.
© Copyright IBTimes 2022. All rights reserved.
FOLLOW MORE IBT NEWS ON THE BELOW CHANNELS