China Travel Warning To The Philippines; Manila Ensures Chinese Citizens Safety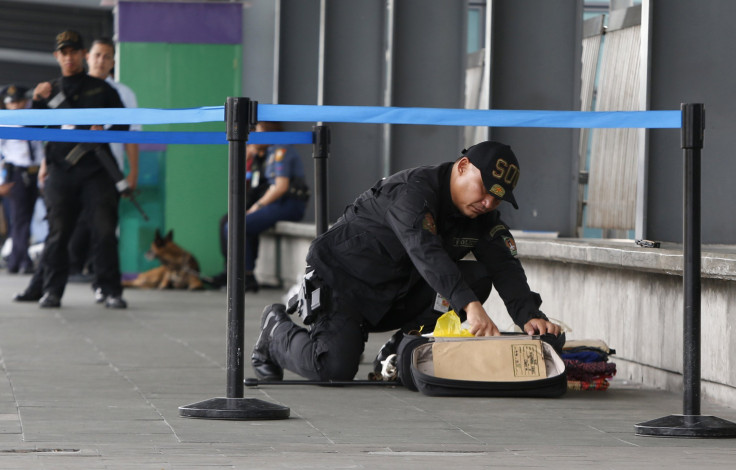 After the Chinese government issued a travel advisory warning its citizens not to travel to the Philippines following the kidnapping of a Chinese teenager, Manila said it is committed to ensuring the safety of Chinese citizens. The Associated Press reported Beijing issued the travel warning after an 18-year-old youth was taken in the southern Philippines while working at a family-run store.
The abduction followed a separate incident where a group of men was arrested in an alleged plot to attack the Chinese embassy in Manila. Three men were arrested at Manila's Ninoy Aquino International Airport, allegedly in possession of gas-filled plastic bottles and an old pistol. They allegedly planned to "strafe" the Chinese embassy and other public areas.
"Given that the safety situation in the Philippines is deteriorating, the consular service of the foreign ministry is asking Chinese nationals not to travel to the Philippines for the time being," Chinese Foreign Ministry spokesman Hua Chunying said Friday during a press briefing. The Chinese embassy in Manila and the Consulate General in Cebu also recommended citizens avoid the Philippines for the time being.
As tensions between China and the Philippines rise, rooted in a territorial dispute over the Scarborough Shoal in the waters west of the Philippines, the recent kidnapping has only exacerbated relations.
"Relations between the two countries go beyond the issue relating to the dispute in the West Philippines Sea," Abigail Valte, the deputy presidential spokesperson told Filipino radio station dzRB when asked about if the recent incidents would aggravate already strained relations.
Valte said Chinese citizens in the Philippines are just as much a priority for the Philippines as any other visitor, despite ongoing geopolitical issues. "The DFA [Department of Foreign Affairs] has already reached out to the side of China to reiterate our commitment that their citizens will be protected here in the Philippines just like any visitor who comes to our shores."
© Copyright IBTimes 2023. All rights reserved.