China Wants Foreign Vessels Entering Its 'Territorial Waters' To Notify Beijing
KEY POINTS
The new regulation will be effective from Wednesday
China considers much of the South China Sea its territory
However, its neighbors have contested the claim
To impose its claim over disputed waters, China has instituted a new maritime law that requires foreign vessels entering its "territorial waters" to report to Beijing.
The new regulation, which stipulates foreign vessels report ship and cargo information to China's Maritime Safety Administration, will be effective from Wednesday, reported the South China Morning Post.
The new rule applies to submersibles, nuclear vessels, ships carrying radioactive materials, ships carrying bulk oil, chemicals, liquefied gas, and other toxic and harmful substances. Vessels considered a threat to the country's maritime traffic safety should also comply with the rules, the notice read.
The vessels should report the name, call sign, current position and next port of call, and estimated time of arrival. The name of shipborne dangerous goods and cargo deadweight is also required in the report.
"After entering the Chinese territorial sea, a follow-up report is not required if the vessel's automatic identification system is in good condition. But if the automatic identification system does not work properly, the vessel should report every two hours until it leaves the territorial sea," the notice said.
The new rule is likely to stoke further tensions in the South China Sea as China claims, under a "nine-dash line," most of the South China Sea's waters. However, these claims are not agreed upon by neighboring countries, including the Philippines, Vietnam, Malaysia, and Indonesia.
The International Tribunal in the Hague concluded in 2016 that there was no legal basis for China to claim historic rights to resources within the sea areas falling within the "nine-dash line." China has rejected the ruling.
For the same reason, there is an ambiguity over Beijing's use of "territorial waters" as China considers even the Taiwan strait under its jurisdiction.
A report by Taipei Times quoted a Taiwanese expert who said "China's exploitation of the law to expand the scope of gray zone conflict could become a ticking time bomb."
According to Su Tzu-yun, director of the Division of Defense Strategy and Resources at the Institute of National Defense and Strategic Research, Beijing considers its maritime jurisdiction to encompass more than just its coastal waters.
"This would include the 12 nautical miles of sea surrounding the artificial reefs it has constructed in the South China Sea, giving Beijing an excuse to respond to freedom of navigation exercises carried out by other nations," he said.
However, the UN convention considers the waters between Taiwan and China an international strait through which freedom of navigation "solely for the purpose of continuous and expeditious transit of the strait" is guaranteed.
Despite this, China had expressed its anger over the U.S. sending a warship and Coast Guard cutter through the Taiwan strait last week.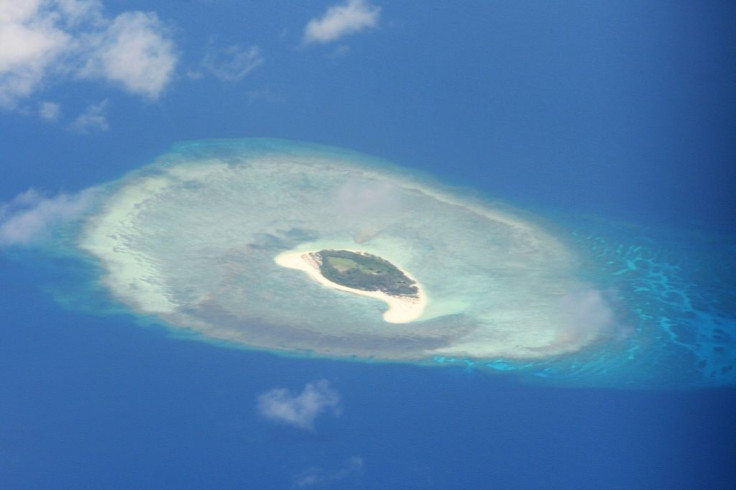 © Copyright IBTimes 2022. All rights reserved.
FOLLOW MORE IBT NEWS ON THE BELOW CHANNELS