China Warns Japan On Hosting US Missiles As War Boats Hold Drill
KEY POINTS
The USS Gabrielle Giffords held training exercises with two Japan Maritime Self-Defense Force ships
The drill was done to "emphasize the importance of communications and coordination while operating together"
Beijing officials are understandably concerned about activity in the South China Sea
On Tuesday, the USS Gabrielle Giffords, an independence-class littoral combat ship of the United States Navy, and two Japan Maritime Self-Defense Force (JMSDF) ships ran training exercises in the contentious South China Sea, according to a navy statement.
The statement said the combat ship sailed with the JMSDF's training ships JS Kashima and JS Shimayuki with the intent to "emphasize the importance of communications and coordination while operating together."
Rear Admiral Fred Kacher, the commander of the Expeditionary Strike Group 7 said, "The opportunity to operate with our friends and allies at sea is incredibly important for our combined readiness and partnership."
About 2,100 km (1,300 miles) to the east, in Beijing, officials are understandably concerned about activity in the South China Sea especially when the U.S. is present.
In a press briefing, China's foreign ministry spokesperson Zhao Lijian urged Japan to maintain its "exclusively defense-oriented" policy as laid out in its constitution.
He said, "Because of historical reasons, Japan's military security trends have always received the attention of the international community and its Asian neighbors. We urge Japan to earnestly learn the lessons of history and continue to follow the path of peaceful development with concrete actions."
The "historical reasons" date to World War II where there are still hard feelings over a litany of Japanese atrocities against China and other Asian countries. After the war, the Imperial Japanese Army was gone and today the Japan Self-Defense Forces, while one of the most technologically advanced armed forces in the world, is strictly a force for defense. Japan is largely a pacifist nation with the U.S. standing by to supply any offensive muscle as needed.
China's defense ministry spokesman Wu Qian, during a press conference on Wednesday, urged Japan to resist striking a deal with the U.S. over intermediate-range missiles to be placed on Japanese soil.
After warning that Beijing would not sit idle while the missiles were deployed, he said, "In the meantime, China hopes Japan and other countries can take regional peace and stability into consideration, act prudently and say no to the US – which wants to deploy intermediate-range missiles on their land – so they don't fall victim to a US geopolitical plot in the region."
Tensions between China and the U.S in the South China Sea have been growing and Japan is one of many Asian nations that have faced Beijing's ire by siding with the U.S.
Lian Degui, an expert on Japanese affairs at Shanghai International Studies University, said Beijing would not tolerate intermediate-range missiles being positioned so close to its territory. He said, "This is explicitly aimed at China and can be seen as the US preparing for a military confrontation in the future. Relations between China and Japan would collapse if such missiles were deployed on Japanese soil."
Japan, like Australia and other countries, have China as their largest trading partner, something that the latter can use to its advantage.
In 2017, South Korea agreed to host the U.S.' Terminal High Altitude Area Defense system, a sophisticated radar and interceptor missile designed to spot and knock out incoming ballistic missiles. China's response was to impose economic sanctions on South Korea and boycott all travel.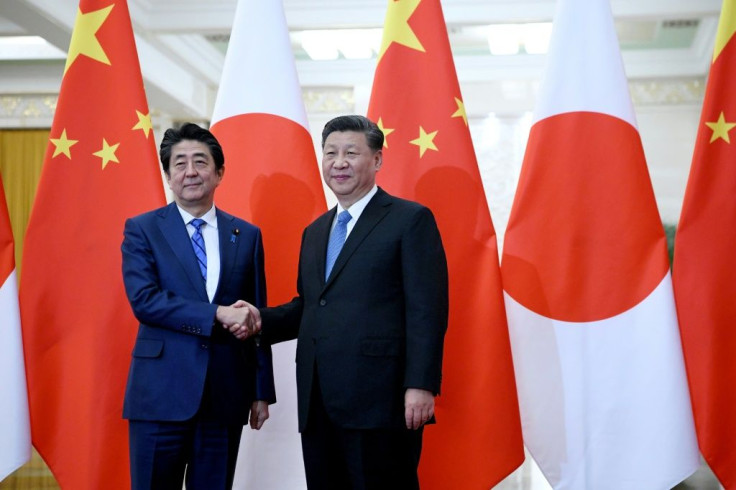 © Copyright IBTimes 2023. All rights reserved.