China Warns Royal Navy Of Military Response If Warships Sent To South China Sea
The Chinese ambassador to the United Kingdom, Liu Xiaoming, said in a briefing that British politicians need to limit the tone of their comments and avoid a "colonial mindset" when voicing their support for the pro-democracy demonstrators in Hong Kong. In the same briefing, Major General Su Guanghui, China's military attaché in the UK, warned that any British warship could face a military response if it sailed through the South China Sea.
General Su's comments were meant to fall on American ears as well. He said, "If the U.S. and UK join hands in a challenge or violated the sovereignty and territorial integrity of China, that would be hostile action." In February, British defense secretary Gavin Williamson irked Beijing when he brought forth the idea of the UK's new aircraft carrier, Queen Elizabeth, visiting the South China Sea during its maiden voyage planned for next year.
The current situation in Hong Kong is a likely catalyst for China's brash sentiments toward the UK. Protests erupted in Hong Kong in June over an extradition bill that Hong Kong Chief Executive Carrie Lam has now abandoned.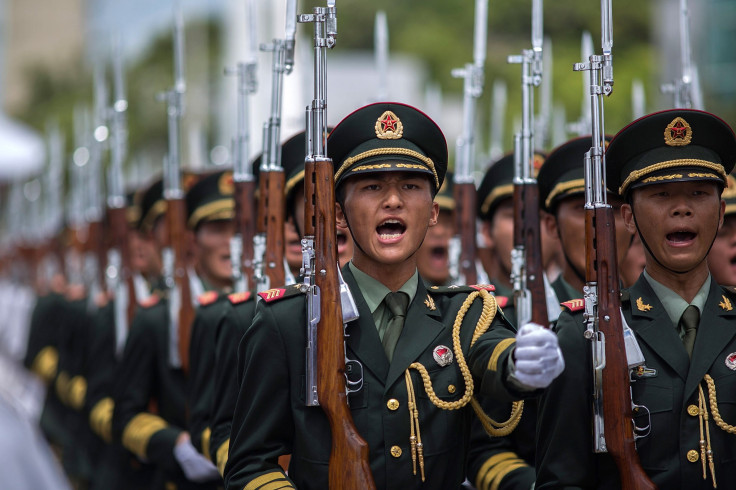 Since then, the strength of the protesters has grown and other demands for greater democracy have become the focus of the movement. Beijing has made threats to use military power in the form of the People's Liberation Army (PLA) but has not yet deployed any troops. China is hoping that the pro-Chinese government will be able to stop the unrest.
In the same briefing Liu said, "If the riots become uncontrollable for Hong Kong SAR [special administrative region] government, China cannot sit on its hands and watch. Hong Kong is part of China. We can't watch this violence go on and on," Liu said.
A spokesperson for the UK government responded to the ambassador's comments and stated that Britain was committed to asserting the rights of freedom of navigation. "The UK has enduring interests in the region and is committed to maintaining regional security. The presence of international navies in the South China Sea is normal and the Royal Navy is no exception to this," the spokesperson said.
The crux of the issue is that China and the pro-Beijing Hong Kong government view Hong Kong as part of China while most of the world, including the U.S. and UK, back the freedom-seeking demonstrators. The former British Colony is a modern microcosm of the battle between democracy and communism that has been going on since the publication of Karl Marx's The Communist Manifesto in 1848.
© Copyright IBTimes 2022. All rights reserved.
FOLLOW MORE IBT NEWS ON THE BELOW CHANNELS