China's Central Economic Work Conference Preview: 2013 GDP Growth Target 7.5%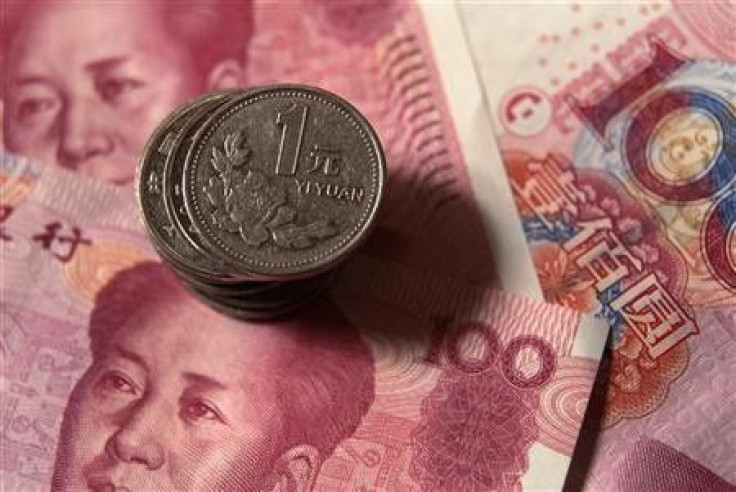 China's top government officials and economic policymakers are meeting soon for a conference that will set the target growth rate for the world's second-biggest economy. The Central Economic Work Conference, expected to be held Wednesday through Friday, will not only set economic policy for 2013 but also, according to experts, will shift China's economic focus to reflect the goals of "quality growth" and socio-economic reforms.
China has yet to release the official dates of the mid-December meeting, which will not be public. According to various reports, China will keep the growth target at 7.5 percent for 2013, the same as 2012, which is intended to keep the economy stable during the formal transfer of power from President Hu Jintao to handpicked successor Xi Jinping in March.
Steven Lingxiu Yang and Yuping Huang, economists at Barclays, wrote in a note to clients that "the new Politburo has outlined the guidelines for economic policy in the coming year: 'stabilizing growth, adjusting structure, promoting reform and benefiting people's livelihoods', to underscore the importance of maintaining stability and continuity of microeconomic polices."
Though some may see China's second consecutive year with a 7.5 percent growth rate as a sign of a suffering economy, many policymakers and economists are seeing it as a necessary step toward economic stability. To put things in perspective, the United States has a current growth rate hovering at a less than a third of China's, around 2 percent, while the growth rate of the European Union in the third quarter was negative, with GDP dropping by 0.4 percent over the same period of the previous year.
Wei Yao, an economist with Societe Generale, said that "top leaders sounded more confidence in the growth momentum, [and] reiterated they will maintain a prudent monetary policy, and emphasized the importance of the quality of growth."
China's policymakers will also look to avoid the overinvestment and inflationary pressures created by the 2009 government stimulus package, a 4 trillion yuan (almost $600 billion) boost that ended up creating large amounts of debt and drove inflation up by overstimulating.
Beijing has learned the lesson and will likely steer clear of major stimulus packages in 2013, to keep inflation at its current, manageable level of 2 percent. Sources told Reuters that the Chinese inflation ceiling of 4 percent reflects the rising price pressures coming from loose fiscal policies in the West.
China's GDP relies heavily on investment, government spending and export. Yet China no longer relies purely on exports to boost its GDP. China's annual econmic growth slipped to 7.4 percent in the third quarter, slowing for seven quarters in a row and leaving the economy on course for its weakest showing since 1999. November's disappointing export figures, down 38.6 percent from October, serve as another reminder that China cannot export its way out of the slump.
The government is aiming to keep its 7.5 percent target for 2013 by fostering internal demand to offset the current weak demand for exports.
China's days of double-digit growth numbers are over, but this may not be a bad thing. A lower growth rate is needed to allow the economy acclimate to a growth driven more by domestic consumption.
© Copyright IBTimes 2023. All rights reserved.
FOLLOW MORE IBT NEWS ON THE BELOW CHANNELS