China's Finance Minister Sees 'Brexit' Heightening Uncertainty For Markets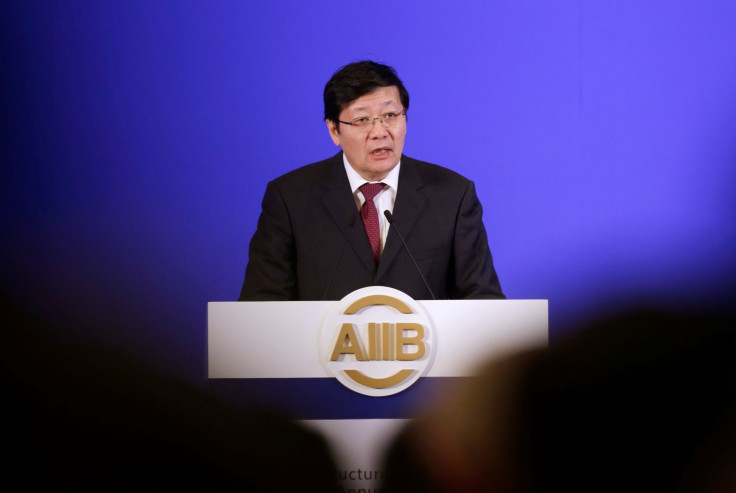 China's finance minister and leading economists on Sunday voiced concerns about Britain's vote to leave the European Union, with the policymaker saying it has heightened market uncertainty, though some expect a limited impact on the Chinese economy.
The "Brexit" decision "will cast a shadow over the global economy ... The repercussions and fallout will emerge in the next five to 10 years," said Lou Jiwei, China's Minister of Finance, at the first annual meeting of the Asian Infrastructure Investment Bank in Beijing.
"It's difficult to predict now," he said. "The knee-jerk reaction from the market is probably a bit excessive and needs to calm down and take an objective view."
Stock markets around the world plunged in the wake of the referendum while the Sterling's value also plummeted.
Lou's views were separately echoed by other economists at the World Economic Forum (WEF) in China's northern city of Tianjin.
"It's hard to talk about and judge the direct impact on China's economy," said Huang Yiping, a professor at Peking University and a member of the central bank's monetary policy committee.
"If (Brexit) is an important landmark in terms of a reversal of globalization, I think that's very bad for the world, it's very bad for China," Huang said.
Li Daokui, a professor at Tsinghua University and a former adviser to China's central bank, was more optimistic on the referendum's effects on the world's second-largest economy.
"China is perhaps one of the least impacted economies in the world by the event of Brexit," he told an audience at WEF.
"The only short-term impact I can think about is the exchange rate of the renminbi ... But I do think within a few trading sessions that situation will very quickly be subdued," said Li.
Also speaking at WEF was economist Nouriel Roubini, famed for predicting the global financial crisis, who said the decision to leave the European Union "creates a whole bunch of financial, economic, political and geopolitical uncertainties."
It could be the "beginning of the disintegration" of the bloc of countries, the eurozone or the United Kingdom, said Roubini.
"I don't expect a global recession or another global financial crisis," he added. "I think the impact of Brexit is significant but not of the same size and magnitude of the one we had 2007 to 2009."
Michael Falcon, CEO of Global Investment Management Asia Pacific at JPMorgan, said he expects more market volatility but doesn't think the vote would derail a global recovery.
"It is a shock, not a crisis and so far markets seem to be handling this pretty well," Falcon said at the WEF conference.
© Copyright Thomson Reuters 2023. All rights reserved.