China's Foreign Trade To Bounce Back In March, Commerce Minister Says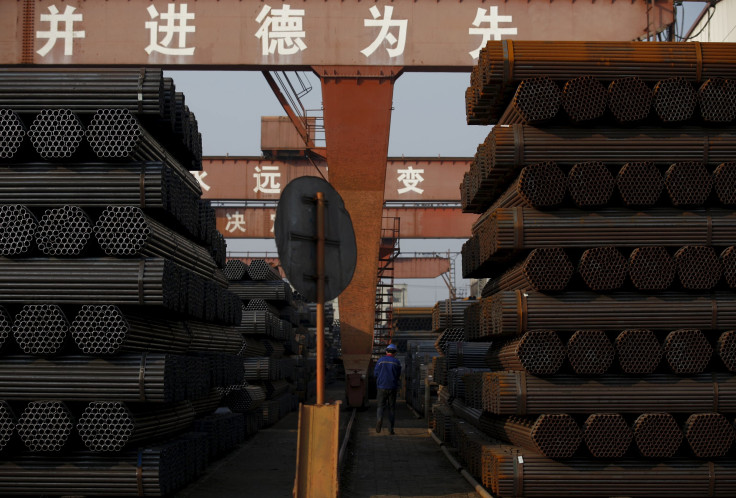 China's foreign trade is likely to show a big rebound in March after sputtering through January and February, the country's Commerce Minister Gao Hucheng reportedly said Sunday. The declines in exports and imports during the first two months of the year were in line with the global trend, Gao said at a high-level economic forum in China.
China's February exports posted their biggest fall since May 2009, while imports slumped for the 16th straight month, also missing analysts' expectations. In January, China's exports dipped 11.2 percent year-on-year, and imports fared worse, dropping 18.8 percent.
The country 's trade had grown at an average annual rate of about 15.3 percent over the past three decades, but is now slowing down as the economy shifts gears , Gao had said in February, adding that a plunge in commodity prices, geopolitical conflicts as well as outbreaks of diseases disrupted international trade.
China's foreign trade shrank by 8 percent in 2015, far off the target of 6 percent growth set at the beginning of the year.
On Sunday, at the same forum as Gao, central bank governor Zhou Xiaochuan reportedly said that the capital outflows out of China have shown significant easing, adding that the money flight was not worrisome. However, analysts have expressed doubts over China' ability to stem capital outflows, citing persistent downward pressure on the world's second-largest economy.
The government has set a growth target of 6.5 percent to 7 percent for 2016, the first time Beijing has given a range instead of a specific numerical target. China's economy expanded by 6.9 percent in 2015, its slowest pace in 25 years.
"We don't want to shy away from saying that China's economy is facing downward pressure, but overall the progress is steady," Vice Premier Zhang Gaoli reportedly said Sunday.
Recent data, until early March, including fixed-asset investment and employment, showed that the economy is improving, Zhang said.
© Copyright IBTimes 2023. All rights reserved.