China's Mars Probe Tianwen-1 Sends Home Selfies Captured 15 Million Miles From Earth
KEY POINTS
The CNSA released new selfies of Tianwen-1 captured 15 million miles away from Earth
The Mars probe took images of itself using a tiny camera ejected from the spacecraft
Tianwen-1 is expected to reach the red planet in February 2021
Talk about a clever way to take self-portraits in space! Tianwen-1 has snapped some selfies while in outer space using a camera ejected from its spacecraft.
While on its way to Mars, Tianwen-1 sent home new images of itself captured 15 million miles away from Earth. They were released by the China National Space Administration earlier this month as part of the country's national day celebrations.
The small camera the Mars probe used to snap selfies had wide-angle lenses on each side and took one photo every second. It sends the images it takes to Tianwen-1, which would then transmit the pictures to Earth.
One of the many photos snapped by the camera is a close-up of the Tianwen-1 spacecraft that shows its two silver solar arrays and the conical aeroshell containing the mission's rover. Another photo was taken from farther away and showcases the vastness of outer space surrounding Tianwen-1 as it makes its way to its mission.
The little photoshoot went both ways as the Tianwen-1 also took images of the tiny camera while it was being jettisoned into outer space and leaving the spacecraft.
Tianwen-1 was launched by China on July 23 aboard the Long March 5 rocket from the Wenchang Satellite Launch Center on Hainan Island. This mission is considered to be China's first attempt at reaching and eventually landing on the red planet.
If all goes according to plan, Tianwen-1 should arrive on Mars in February 2021. The rover will land on the red planet's surface somewhere along Utopia Planitia, a large empty plain in the planet's Northern Hemisphere.
The rover will then spend about 90 Martian days (1 Martian day is 40 minutes longer than an Earth day) studying its environment. The lander, meanwhile, won't be doing any substantial scientific work as it will only be there to act as a delivery system for the rover.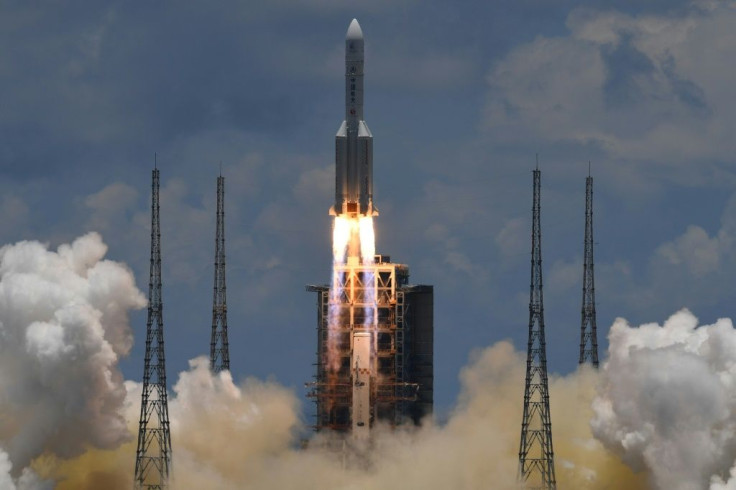 © Copyright IBTimes 2023. All rights reserved.