China's New Long March 7A Rocket Fails First Launch
KEY POINTS
China's new Long March rocket 7A failed to reach orbit on its first launch
It was carrying the secretive Xinjishu Yanzheng-6 mission
The failure could have implications for China's other launches
China's new-generation Long March-7A carrier rocket failed its debut flight on Monday. Evidently, the spacecraft suffered a malfunction during the ascent, resulting in its failure to reach geosynchronous transfer orbit.
Typically, successful launches are announced by the China Aerospace Science and Technology Corp., (CASC) following the launch but, this time, there was no such announcement. Instead, Chinese news official statements simply stated that the rocket suffered a malfunction during the ascent and that space engineers will investigate what caused it but did not elaborate further.
If the rocket had succeeded, it would have brought the Xinjishu Yanzheng-6 satellite into orbit. There are no details about the secretive satellite's purpose apart from it being a "new technology verification satellite 6." In fact, even the launch itself was quite secretive because the preparations were discreet and no announcement of the rollout was made when other previous launches were live-streamed.
Chinese Space Program
So far, the impacts of the failed launch on the ambitious Chinese space program are unknown but it could have impacts on other mission launches depending on what really caused the failure.
For instance, if the issue was with the RP-1/liquid oxygen boosters and core stage, which Long March 7 and Long March 5 share commonalities, the failure could affect the Long March 5 missions. If the issue was with the second stage YF-115 engine, it could then impact Long March 6 and 7 series rockets.
According to NASA Spaceflight, however, the problem seems to have surfaced with the third stage, which could then affect Long March-3B/G rockets since the Long March 7A third stage was adapted from the Long March 3B.
Space Programs Amid Coronavirus Threat
So far, China has continued with its missions amid the impacts of the coronavirus pandemic. In fact, activities were still resumed at a facility close to Wuhan, the epicenter of the outbreak, and the country still has over 40 planned launches for 2020.
By comparison, NASA has enforced a mandatory work-from-home status on two facilities after two employees tested positive for the virus and other facilities are also encouraged to follow suit as an extra precaution. European rocket launches have also been suspended while Roscosmos canceled media attendance for the Soyuz MS-16 launch on April 9.
However, even the Soyuz MS-16 launch may be postponed after Guiana Space Center suspended launch campaigns as per the French government's measures.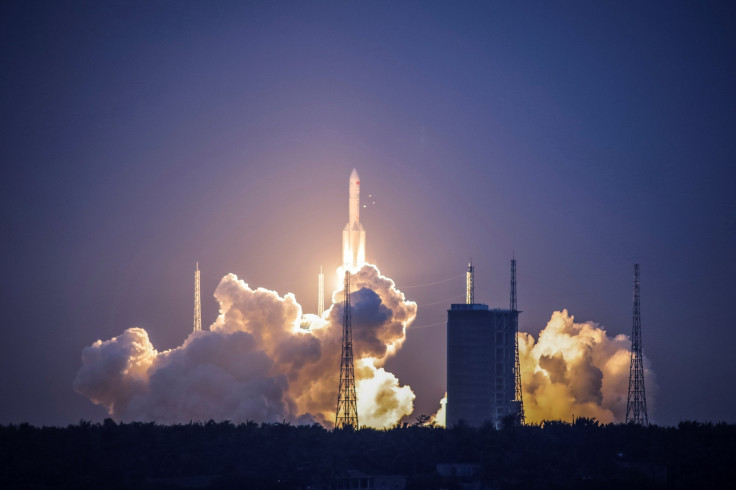 © Copyright IBTimes 2023. All rights reserved.
FOLLOW MORE IBT NEWS ON THE BELOW CHANNELS