China's New Rare Earth Policies Could Further Diminish Exports Of Critical Minerals, Weakening Western Manufacturers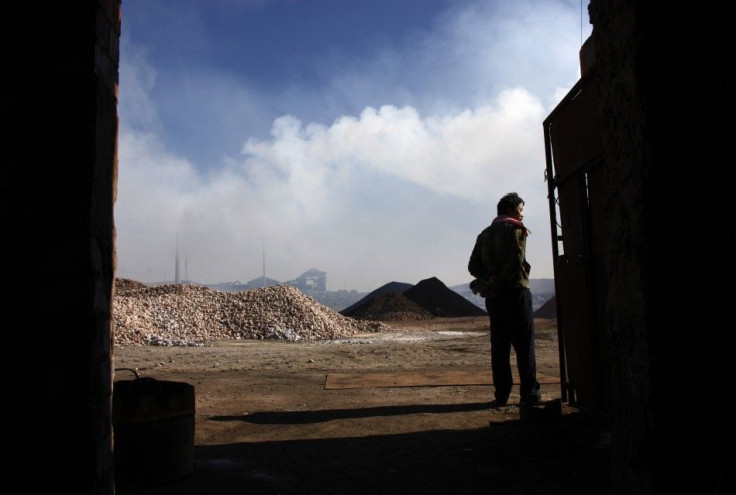 China is moving ahead with efforts to impose new controls and oversight on its critical rare earths industry, a move that could further raise the minerals' prices and curtail the availability of key materials for U.S. and other Western manufacturers and technology companies.
The new steps would implement stricter environmental policies for extraction of rare earth resources, China's vice-minister of Industry and Information Technology, Su Bo, told Chinese rare earths industry leaders and media on April 8. In practical terms, this would lead to more export restrictions on minerals that are essential for components used in everything from smart phones to hybrid vehicles, as well as wind turbines, computers, LCD monitors, missiles and petroleum refining.
In addition, Su said that the country would place all 142 rare earths companies in China into a single organization, the Rare Earths Industry Association, which would allow Chinese officials to enforce stricter environmental and resource development standards over rare earths production and sales.
The official rationale for these new moves is that there is growing concern about environmental degradation and the increasing scarcity of rare earths, which are a group of 15 lanthanide minerals, along with scandium and yttrium, that are found in naturally occurring ores and then refined into oxides and metals.
Combined with China's near-monopoly in rare earths minerals -- in 2011, the country produced 97 percent of the world's supply -- China's more aggressive policy toward protecting this industry has Western nations on edge; they fear that they will not be able to purchase these materials in sufficient quantity (at least at a reasonable price) in the future. Indeed, in March, the U.S., EU and Japan brought a case against China before the WTO, claiming that China is increasingly limiting exports of rare earths in violation of free trade rules. The case is still pending.
Unavoidable Trend
China began cutting down on exports of rare earths after 2009, when it sent abroad only 50,000 metric tons of the minerals, less than half of its production. According to USGS estimates, China produced approximately 120,000 metric tons of rare earths that year. Two years later, China produced 130,000 metric tons, and it exported a little over 30,000 metric tons, or just 23 percent of its production.
China's 2012 export quota for rare earths will be unchanged at around 31,000 metric tons, based on initial calculations on data released by the country's Ministry of Commerce. But Western companies and industry experts say that is just a temporary respite and that future export reductions, although likely to be gradual, are inevitable.
Furthermore, although the 2012 export quota was little changed from the previous year, it did include expanded limitations and conditions. A larger number of rare earths companies in China, including those operated by foreigners, must now meet strict new environmental standards to qualify for exporting their minerals.
Chinese commentators have consistently lamented the fact that China, which only has 50 percent of the world's known reserves of rare earths, currently produces nearly all of the world's supply.
American Stockpile
Chinese dominance in the rare earths sector is a relatively new development. At the beginning of the 1980s, the U.S. was still the largest rare earths producer in the world. But shortly after China initiated its reform and openness period under Deng Xiaoping, it went on to dominate world production of rare earths and replaced the U.S. as its largest supplier.
Protecting the U.S. economy from future supply shocks -- and supporting the growth of domestic rare earths miners -- are hotly debated subjects on Capitol Hill, but it was a Congressional decision in 1997 that first sold off portions of the U.S. national stockpile of these critical minerals. At the time, the money was used to help defray the costs of the first Gulf War.
Studies produced by USGS experts and the National Research Council of the National Academies in past years suggest that the U.S. military now faces major challenges in securing supply chains for rare earths, which are used in sonar, radar, satellites, lasers and precision strike munitions.
In mid-December 2011, Congress passed the 2012 Defense Authorization Act, which included a requirement for a study to be submitted to the Secretary of Defense this year on the feasibility, costs and market effects of starting a new rare earths stockpile.
Even before the U.S. stockpile was sold, many of the country's rare earths mines were already shuttering because of high operating costs and environmental restrictions. Now, there is only one major rare earths company left in the U.S.: Molycorp Inc., which was formed to revive the largest rare earths mine in the country at Mountain Pass, Calif.
Mountain Pass became inactive in 2002 and was sold by Chevron to Molycorp in 2008. As a testament to the conflict between rare earths mining and ecological concerns, the mine was originally closed down due to problems with leakages of hazardous wastewater.
Molycorp currently sells from residual mineral stock left over at the site from past operations, but it claims that it is set to produce at an annual rate of 19,050 metric tons of rare earth oxides by the end of the third quarter of 2012.
If those claims are indeed reliable, that amount would instantaneously make the U.S. the world's second-largest producer of rare earths.
Jim Sims, Vice President of Corporate Communications at Molycorp noted that the company was already extracting new ore at Mountain Pass, in preparation for a major new processing facility to open. Sims noted that to my knowledge, we are the only rare earth oxide producer outside of China.
Besides Molycorp, other Western companies, including a large group of small newcomers such as Canada's Ucore Rare Earths and Australia's Black Fire Minerals, are beginning to explore the feasibility of opening their own rare earths mines by conducting surveys and initiating new operations. In locations throughout the American West and Northwest; in Canada's western and northern regions; throughout Australia; and even in Malawi and South Africa, pilot studies for future mines are under way.
But actually getting to mining the materials won't be easy, even if environmental considerations are ignored.
While rare earths aren't, after all, very rare -- only a few of the 17 substances actually occur in small quantities -- they often do not appear in large enough concentrations to justify a heavy monetary investment.
Initial assessment studies on the viability of a location also require highly sophisticated, multi-step pilot studies, something companies are often unable to afford without significant monetary backing from either investors or governments.
Investors may be wary of the price fluctuations. In the third quarter of 2011, prices for certain rare earths surged, some fourfold over the same period in 2010, before decreasing slightly and leveling off.
Some rare earths can be bought on the international market for as little as $27 a kilogram (prices as of April 2012), while others cost more than $2,000 a kilogram.
With all of these risks and concerns, China's blend of cheap and skilled engineers, lax environmental safeguards, financial backing from the government, and large mining companies have made the country a perfect location for rare earths mining to thrive.
In Search Of Alternatives
Over the past year, some American, European and Japanese companies and institutions have begun to switch to substitutes for rare earths and devote research and development funds to finding alternatives. According to the USGS, 2011 imports fell dramatically in the U.S. for select rare earths used in oil refining, automotive catalytic converters and armaments.
Still, experts say that the critical attributes of rare earths, including their magnetic, conductive and luminescent properties, will continue to make them crucial to future technological breakthroughs and sustainable energy.
In the meantime, the risk of diminishing Chinese exports still looms, and Asian demand keeps growing. That's a problem for the entire metals industry, said Jack Lifton, founding principal of mining consultancy Technology Metals Research.
The current emphasis on the production and supply of the rare earths metals being concentrated almost completely in China is only the tip of the iceberg of the changing patterns of the world's supply and demand for metals, Lifton wrote in 2010.
Which means, for Western countries, that rare earths may not be the only raw materials that will be dominated by China in the coming years.
© Copyright IBTimes 2023. All rights reserved.