China's Newest Real Estate Investment Craze: Detroit's Housing Crisis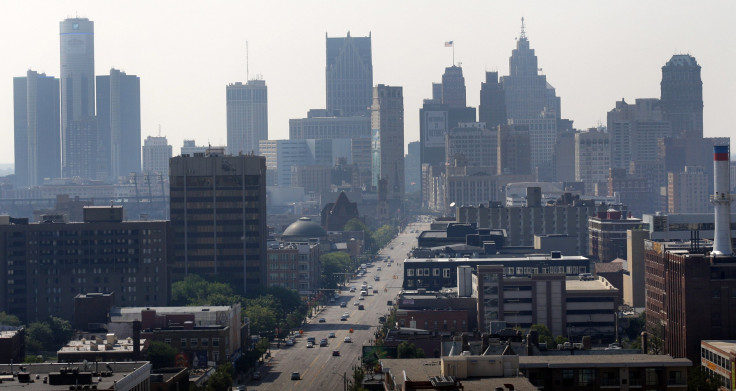 Downtown Detroit's housing market was hit hard by the recession, as well the collapse of manufacturing and the long-term exodus of people. Currently one of the nation's worst housing markets, the prices of homes have plummeted, while foreclosures continue to skyrocket. While the city is struggling to recover, China's real estate-hungry buyers see an investment opportunity.
While many people in the United States aren't looking to purchase homes, a new craze has hit Chinese investors hoping to cash in on Detroit's woeful housing economy. After announcing that the city filed for bankruptcy on July 18, Detroit property has been a hot topic on China's social media platform, Weibo. This news, compounded with a television news segment aired on state-run CCTV back in March that said a price of a pair of leather shoes could get you two houses in Detroit, got many people moving their money from the mainland to the Midwest. According to a report by Quartz, Caroline Chen, a real estate broker based in Troy, Mich., has been getting "tons of calls" from mainland Chinese with serious interest in the market.
In true Chinese fashion, they are looking to buy up in bulk. "I have people calling and saying, 'I'm serious -- I wanna buy 100, 200 properties,'" Chen said in the report, adding that another colleague had just sold 30 properties to a single Chinese buyer. The report on CCTV received millions of comments. One user joked that on paper, Detroit sounded like an upgrade from China's increasingly expensive cities. "700,000 people, quiet, clean air, no pollution, democracy -- what are you waiting for?" the commenter said. In reality, however, buyers seem to be only viewing the purchases purely as investment, and don't plan on moving to Motown anytime soon. Because of this reality, buying real estate from remote China has become relatively easy. "They say, 'We don't need to see them [the properties], Chen added. "Just pick the good ones.'"
And the craze has only just started picking up. Wei Kefei, an organizer of a Beijing property fair, told state-run Global Times that Chinese were investing now and expects Detroit's economy to recover with the help of the city's famed auto industry. "Some people did rush to buy houses in Detroit, betting on the U.S. economic recovery, which they believe will boost development in the auto industry," Wei said.
As enthusiastic as Chinese buyers are, snapping up property in multiple lots, as a veteran of the Detroit housing market, Caroline Chen is not necessarily convinced of how quickly the Motor City will rebound. "It's like buying the lotto," she said of the chances housing will turn a profit. "But I've been in the Detroit area for 35 years. 35 years ago downtown Detroit was like this, and it's not getting better."
© Copyright IBTimes 2023. All rights reserved.