China's Response To US Recon: Three-Fold Increase In Night Drills, Underwater Surveillance
KEY POINTS
Analysts say this is in response to the activities of U.S. aircraft and ships
U.S. troops often conduct their activities between midnight and 2 am.
Chinese state TV aired footage from these night-time invasion drills
The Chinese military has stepped up night-time drills on East China and South China seas which, according to analysts, are aimed at countering the increasing U.S. reconnaissance and other military activities in the region.
The People's Liberation Army (PLA) conducted nearly 100 night drills in 2021 in the Yellow, East China and South China seas. Of these, 70 were between midnight and dawn. This is in comparison with the 30 night drills in 2020, of which only 11 were between midnight and dawn, reported South China Morning Post, quoting Lu Li-shih, a former instructor at Taiwan's Naval Academy in Kaohsiung.
Another analyst Zhou Chenming, a researcher from the Yuan Wang military science and technology think tank in Beijing, too said that the new training schedules were in response to the activities of U.S. aircraft and warships, which always took place between midnight and 2 am.
"The PLA now focuses on training in the East China and South China seas because the American aircraft always take off from their bases in South Korea and Japan, as well as the Philippines and other bases, to fly to China's coastal areas for close-in reconnaissance," he told the news outlet.
This comes as Chinese state TV broadcast footage from the nighttime invasion drills held by the PLA. A report by state broadcaster CCTV aired Wednesday showed a PLA Navy flotilla led by the Type 052D destroyer Zibo and Type 054A frigate Yang Zhou conducting a two-day live-fire exercise in East China Sea this month.
Video clips showing the forces decimating the approaching torpedoes, and launching ship-to-air jamming bombs and ship-to-ship missiles were also broadcast. Media reports about another day-and-night drill, involving a Type 071 amphibious transport dock, held off the Hainan island were also aired. This had marines driving several ZBD-05 amphibious infantry fighting vehicles and ZTD-05 amphibious assault vehicles to land on the island at night.
The PLA forces also flew J-10B and J-10BS jets to over 5,000km (3,000 miles) in less than 20 hours in a day-and-night cross-regional exercise early this month. The long flights had pilots stopping at several unfamiliar airbases for short rests, in a test of their stamina, rapid response and logistics support, the report added.
China's ramping up of military activities in the region comes as Taiwan claims Russia's losses on the battlefields of Ukraine are making China "more cautious" about invading Taiwan. According to Taiwan's Mainland Affairs Council, Taiwanese scholars said the poor performance of the Russian military, the stiff resistance by Ukrainian forces, and sanctions from the West are giving Beijing pause when it comes to military action on Taiwan.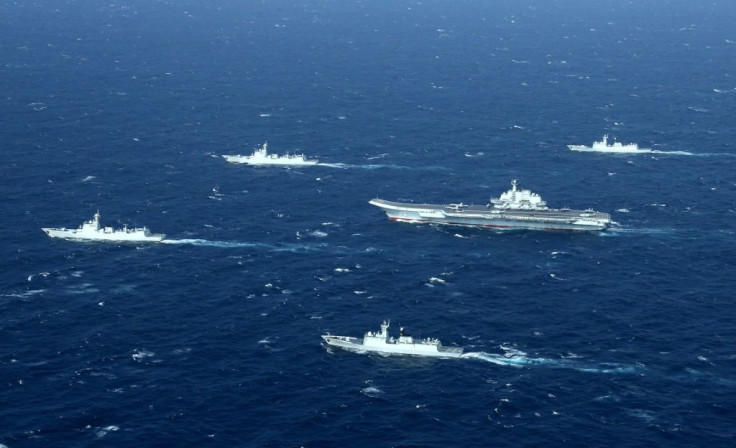 © Copyright IBTimes 2023. All rights reserved.