China's Skyscraper Boom: China Attempts to Build Tallest Building in 90 Days
China is growing in all directions, particularly upward. The country is now home to a third of the world's 100 tallest buildings, and it does not plan to slow down construction.
According to the Shanghaiist, an English-language newsblog on Chinese topics, on average, a new skyscraper is erected in China every five days. It no longer comes as a surprise that China is estimated to surpass the U.S. in its total number of total skyscrapers, defined as buildings exceeding 500 feet (150 meters), by 2017. China's current skyscraper count is estimated at 470, compared with the U.S.' 533.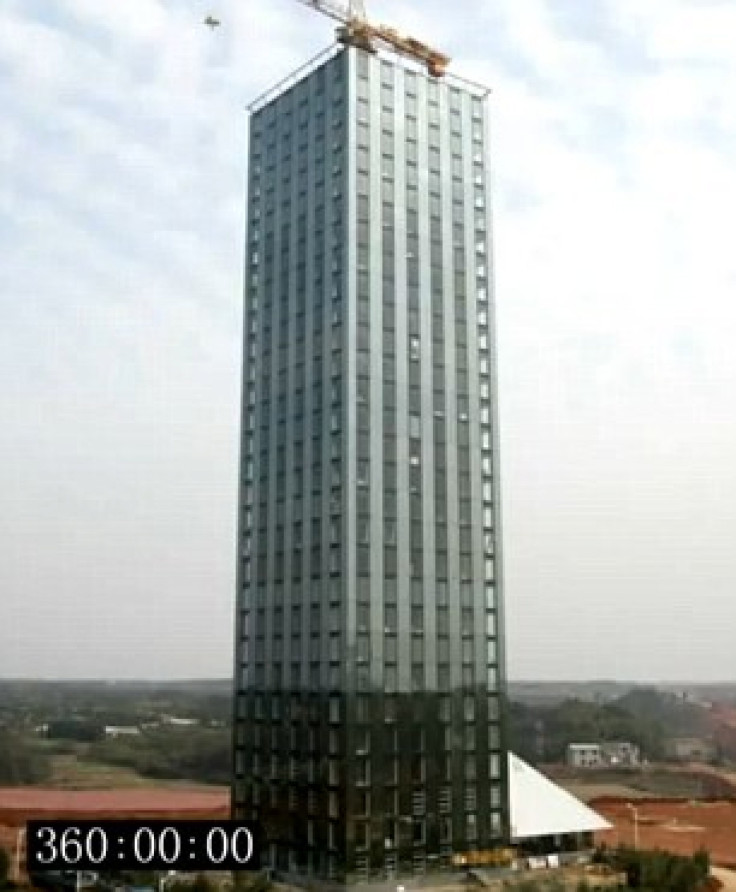 (The Ark Hotel on Day 15, after construction was competed. Source: Daily Mail)
China's ability to build skyscrapers at a fast rate is nothing new. Earlier this year, the 30-story Ark hotel in Changsha, Hunan province, was built in just 15 days, by China's Broad Sustainable Building Corp., a company specializing in sustainable architecture. Though constructed very quickly, the hotel passed tests by the China Academy of Building Research. Its builder boasted that the hotel can withstand a 9 magnitude earthquake.
The same construction company, the Broad Group, has taken on another challenge, and it hopes to build a much bigger skyscraper in just three months, also in Changsha. According to online design magazine Denzeen, the building has been dubbed "Sky City" because when finished it will reportedly include a school, a hospital, 17 helipads and apartments that can hold 30,000 people.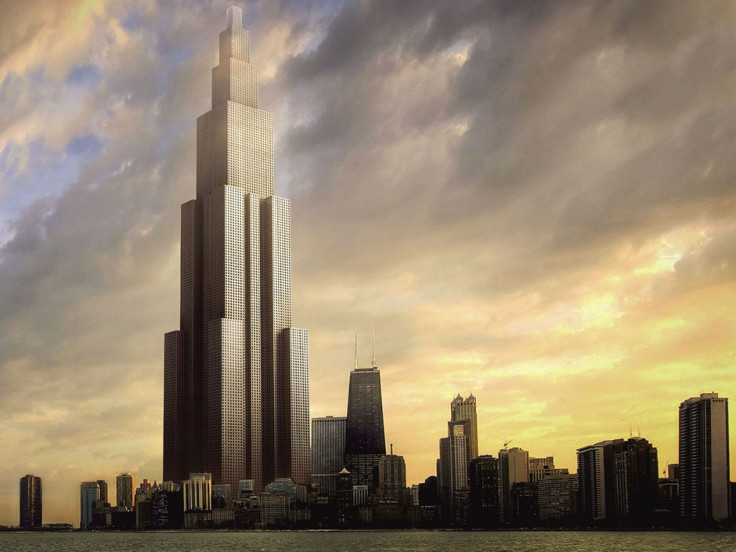 ("Sky City" tower digital projection. Source: The Broad Group)
The building will break ground on construction in January. Developers plan on not only to achieve a feat by speed, but also by height. The new "Sky City" building will stand at 2,749 feet (838 meters), 32 feet taller than the current tallest building in the world, the Burj Khalifa in Dubai.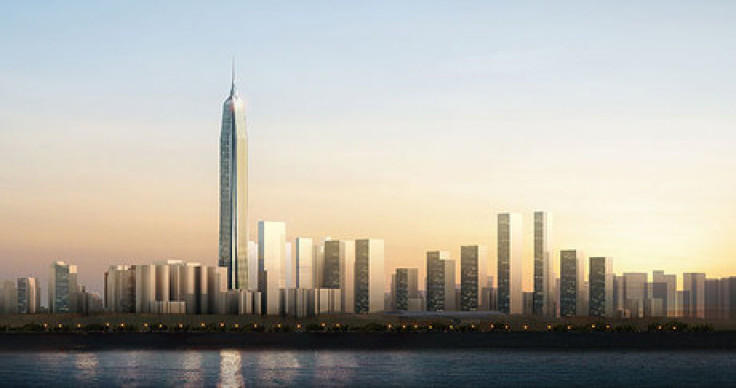 (What the Ping'an International Finance Center will look like in Shenzhen. Source: KPF)
However, competition within the nation is also heating up. The Wuhan Greenland Center adjusted its original construction design from 606 meters (1,988 feet) to 636 meters (2,086 feet) to beat the Shanghai Tower, which is finishing construction and stands at 632 meters (2,073 feet). Later, the Ping'an International Finance Center in Shenzhen also revised its construction plans to be even taller than the Wuhan Greeland Center, from 588 meters (1,929 feet) to 646 meters (2,120 feet).
© Copyright IBTimes 2023. All rights reserved.