China's Two-Child Policy: Over 30 Million More People In Workforce By 2050, Boost In Economic Growth Expected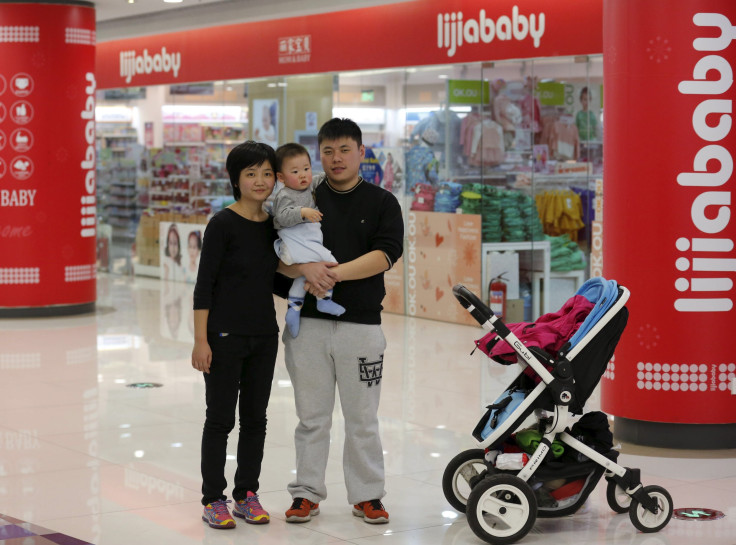 China's adoption of a two-child policy will add more than 30 million people to the country's labor force by 2050, a senior official said Tuesday. Last month, China scrapped its one-child policy after 35 years.
Wang Pei'an, spokesman for the National Health and Family Planning Commission, reportedly said at a news conference that more than 90 million women will be allowed to have a second child when China formally moves away from the one-child policy. The policy is expected to be formally adopted in the spring.
"The implementation of a comprehensive two-child policy will help to improve the population structure and promote the balanced development of the population," Wang said, according to Reuters.
Since 2010, the number of young people entering the workforce has been declining, leading to labor shortages in some parts of the country -- despite a slowing manufacturing economy.
The new policy is also expected to boost the country's economic growth rate by about 0.5 of a percentage point.
"In the long-term, the positive effect on economic growth will be significant," Wang reportedly said.
Nearly 3 million extra births each year in the initial years of the new policy is expected, Wang said, according to the Associated Press. Last year, China saw 16.87 million births, and the easing of the policy is expected to boost the annual figure to close to 20 million births, he added.
The latest move was seen by many outside China as the end of a policy that infringed on freedom of choice that has also led to well-documented cases of forced abortions and other abuses.
© Copyright IBTimes 2023. All rights reserved.